Cooking Without Tomatoes
Posted by Donna Rouviere Anderson |
September 20, 2023
Photos by Forrest Anderson
Tomatoes are ubiquitous, so having a tomato allergy or intolerance can be extremely frustrating.
Tomatoes have caused blisters to break out in my mouth and a rash to spread across my cheeks since I was a small child, but my tomato allergy went into high gear as an adult after a serious bout of mononucleosis that compromised my immune system. When I went into anaphylactic shock after eating lasagna, I realized that it was time to take my allergy seriously and totally swear off tomatoes.
My favorite foods include Mexican/Hispanic/Southwest, Italian, and barbecue, so I had no idea what to eat. Thus ensued a decades-long search for tomato-free alternatives to my favorite foods. I began to collect what eventually became a thick, overflowing notebook of hundreds of recipes that I tweaked and tested until I got them the way I wanted them.
Having a tomato allergy was a major inconvenience as well as being life-threatening, so I had to curtail eating out and eating prepared foods. When I did eat out, I often had to spend more than I wanted and eat foods that were high calorie, because the only tomato-free options on restaurant menus typically were steak or fried chicken. Salads were out, because most of them had tomatoes. When I asked for a tomato-free salad at a restaurant, I still experienced allergic reactions because the restaurant staff had picked tomatoes out of their regular salads and served them to me. Many dishes that restaurant servers would tell me had no tomatoes actually contained ketchup or tomato powder. Reading labels and extreme caution about what I ordered became a way of life.
Tomatoes are the ninth most common allergy and an even more common food intolerance, but there are virtually no foods specifically made for people with tomato allergies as there are for people with dairy or gluten allergies. One reason for this is that while many people are sensitive to tomatoes, it's rare for a tomato allergy to be life-threatening.
My best option is to cook from scratch and eat at home. I have a busy life, so the recipes I used had to be tasty, easy, inexpensive, and multi-purpose (I make tomato-free enchilada sauce and use it in enchiladas one day, then use the leftover sauce in tacos the next day and in soup the next).
Eventually, my recipes and cooking system became The No Tomato Cookbook, which I and my husband, photographer Forrest Anderson, published this month on Amazon.
The No Tomato Cookbook has more than 250 recipes for easy, delicious tomato-free versions of America's favorite foods – pizza, tacos, enchiladas, spaghetti, salads, and much more. The cookbook has hundreds of color photographs and a recipe index.
It means that people with a tomato allergy or intolerance and those who cook for them can enjoy their favorite North American, Mexican/Southwest/Hispanic, Italian, and Asian foods all without coming near a tomato.
The ingredients are mostly common ones that you can get from your local supermarket, and the cooking methods are simple. The book also has a chapter to help you set up a kitchen for simple no-tomato cooking. In addition to entrees and side dishes, it has sections on favorite breads and desserts, so it's a single recipe source for making the most popular foods.
We're currently working on an accompanying No Tomato Cookbook app for iOS, so people with a tomato allergy or intolerance can have tomato-free recipes at their fingertips on their iPhone.
Here are some sample recipes from the book.
Mango Barbecue Sauce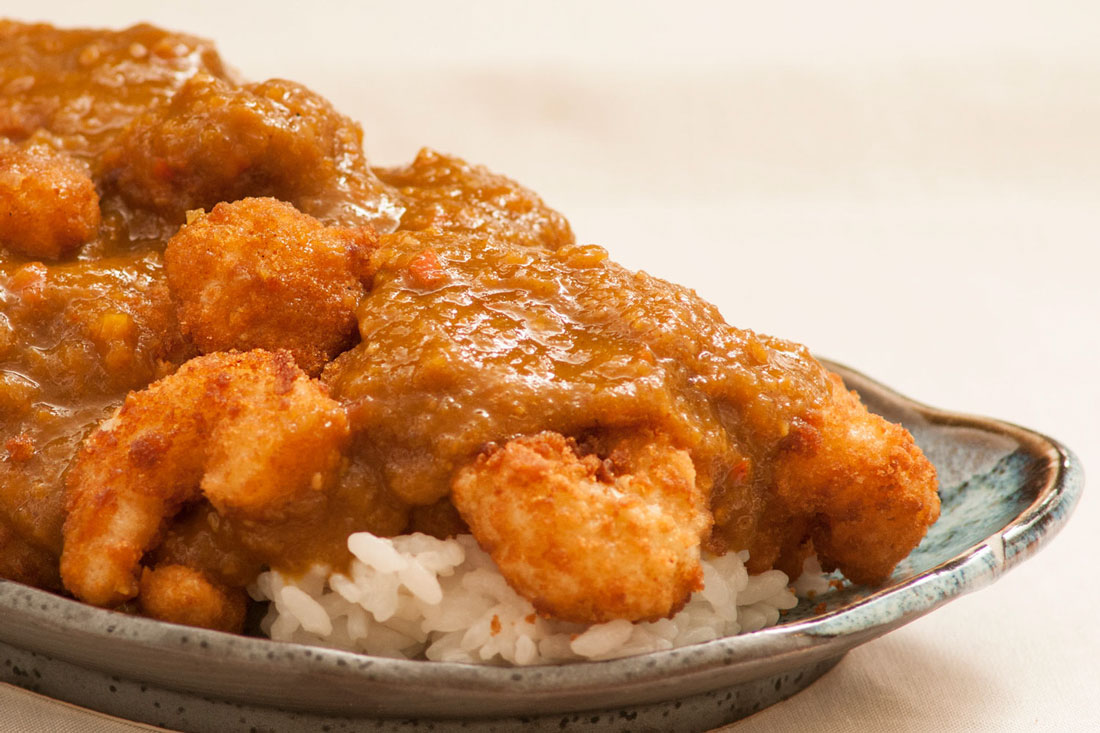 This is my favorite barbecue sauce. I double or triple the recipe and freeze the extra in small portions to use later on beef, pork, chicken or shrimp.
INGREDIENTS
2 tbsp. olive oil
1 small onion, chopped (about 1 cup)
2 bell peppers, seeded and diced
 3/4 tsp. minced dried garlic
1 tsp. salt
 1/4 tsp. black pepper
 1/2 tsp. ground allspice
 1/3 cup red wine vinegar
3 tbsp. molasses
2 tbsp. Worcestershire sauce
2 tbsp. lime juice
 1/4 cup apple juice, unsweetened

1 ripe mango, peeled and diced (about 11/4 cup)
1 tsp. chili powder
DIRECTIONS
Heat olive oil in a skillet. Cook onion, stirring, until translucent, about 3 minutes. Add bell peppers, garlic, salt, black pepper, allspice, vinegar, molasses, Worcestershire sauce, lime juice, apple juice, mango, and chili powder. Simmer for 15 minutes. Puree. Grill or bake chicken, meat or shrimp and top with the sauce.
Special Burger Sauce
Some popular hamburger chains use special sauces that contain tomatoes. Here is a no-tomato version of a special burger and fry sauce.
INGREDIENTS
 3/4 cup mayonnaise
1 tbsp. mustard
2 tbsp. sweet pickle relish
2 tsp. sugar
1/2 tsp. white wine vinegar
1/2 tsp. paprika
1/4 tsp. garlic powder
1/4 tsp. onion powder
DIRECTIONS
Mix all ingredients in a blender or food processor. Salt the burgers, cook them, top each with a slice of cheese and let it melt before removing the burger from the heat. Toast the buns and spread the sauce on the bottom bun. Add sliced onion, lettuce, burger, dill pickle slices and the top bun.
Mango Salsa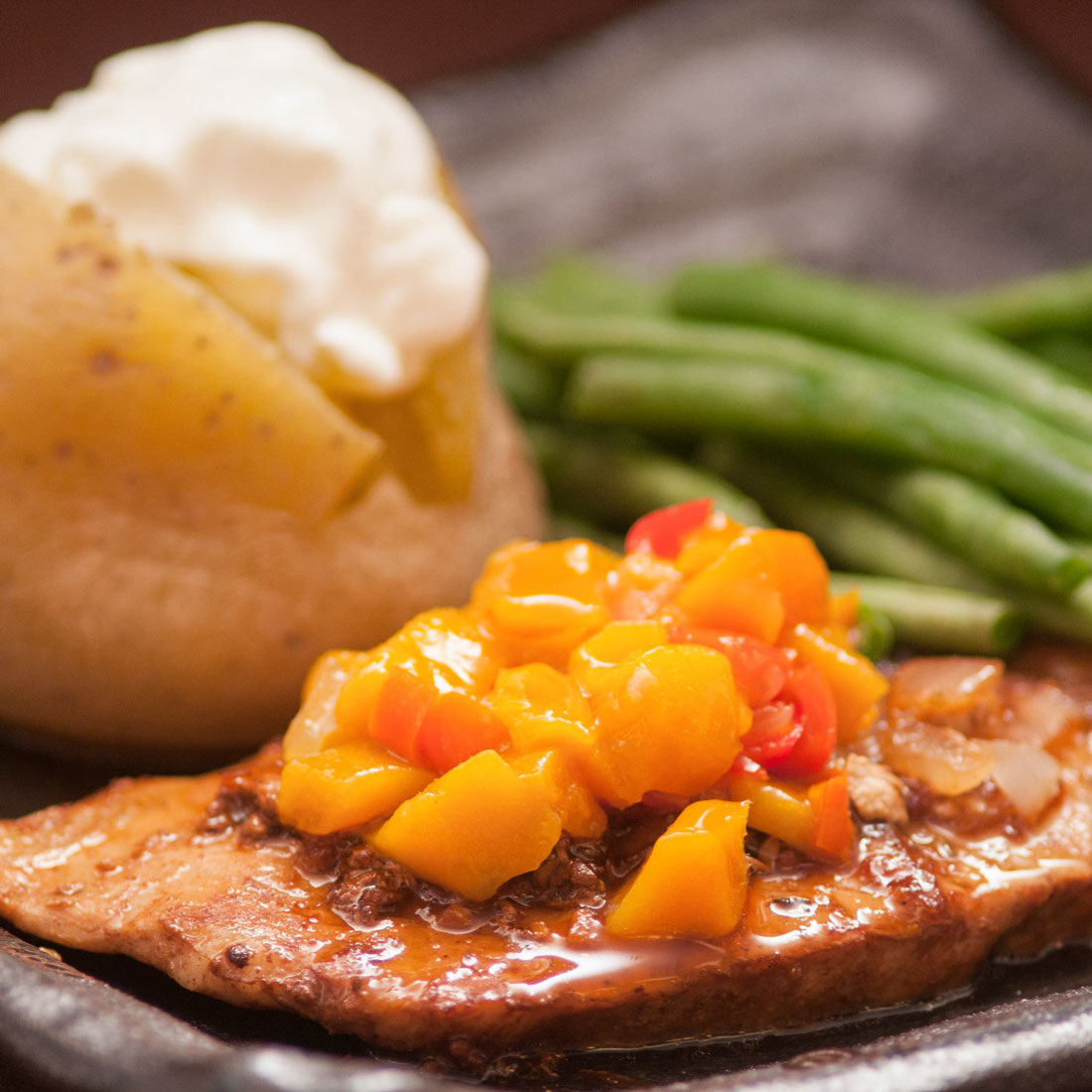 INGREDIENTS
2 mangoes, finely diced
1 8 oz. can of olives, drained, optional
11/2 cups green and/or red bell pepper, finely diced
3/4 cup onion, finely diced
2 tbsp. lime juice
1 tbsp. vegetable oil
Salt to taste
1 tbsp. jalapeno, minced, or 1 tbsp. chili powder
Tiny pinch of cayenne pepper
DIRECTIONS
Gently mix all ingredients except cayenne and salt together. Chill, covered in refrigerator, for an hour or two if possible. Add cayenne and salt before serving.
Bacon Guacamole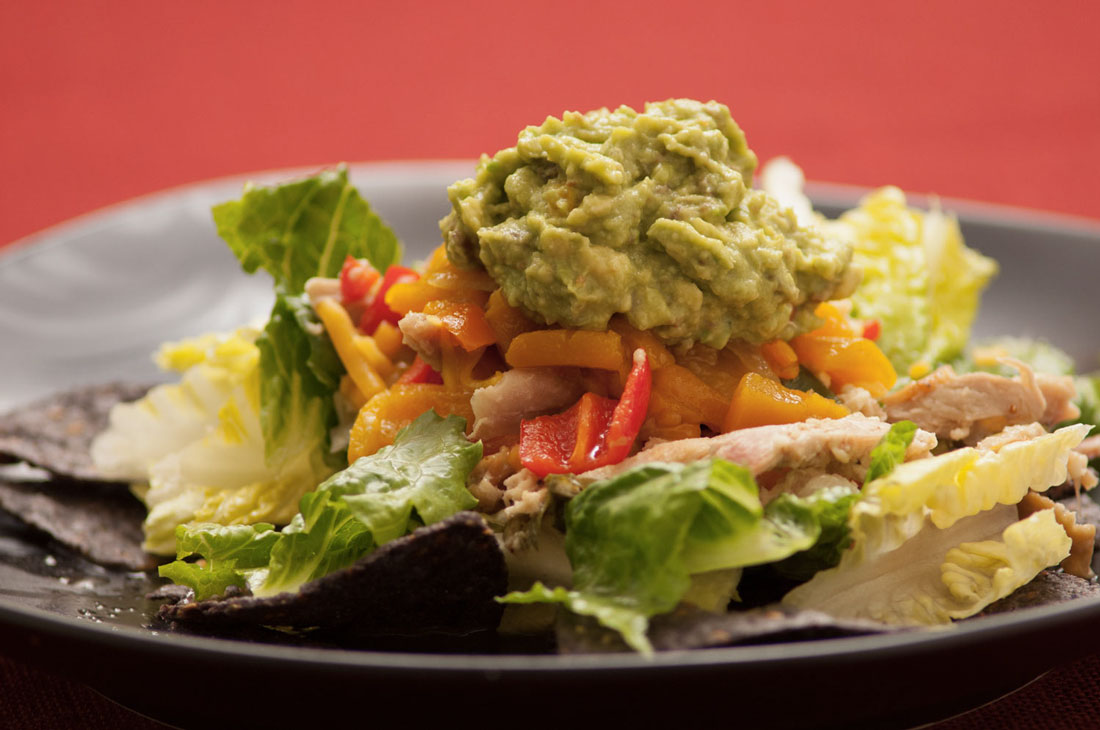 This is my all-time favorite guacamole recipe.
INGREDIENTS
8-10 bacon slices (or substitute bacon bits to taste)
3 avocados, halved, seeded and peeled
1 small red onion, finely chopped
1 red bell pepper, finely chopped
1 tsp. chili powder
 3/4 tsp. dried cilantro
3 tbsp. lime juice
Salt
DIRECTIONS
Heat a skillet over medium high heat and cook the bacon until it is brown and crisp, 8-10 minutes. Transfer the bacon to a paper towel-lined plate and let it cool. Chop bacon into bits and set aside.
Mash the avocados and stir in the bacon, peppers, chili powder, onion, cilantro and lime juice. Add salt to taste.
Variation:
Add 8 oz. tomatillos, husked, washed and chopped or 1 13-oz. can tomatillos, drained and chopped. Boil fresh tomatillos in salted water or broil until just soft, about 10 minutes; drain and blend before adding the other ingredients. Canned tomatillos need only be drained before blending and adding the other ingredients.
Mexican Cheese Soup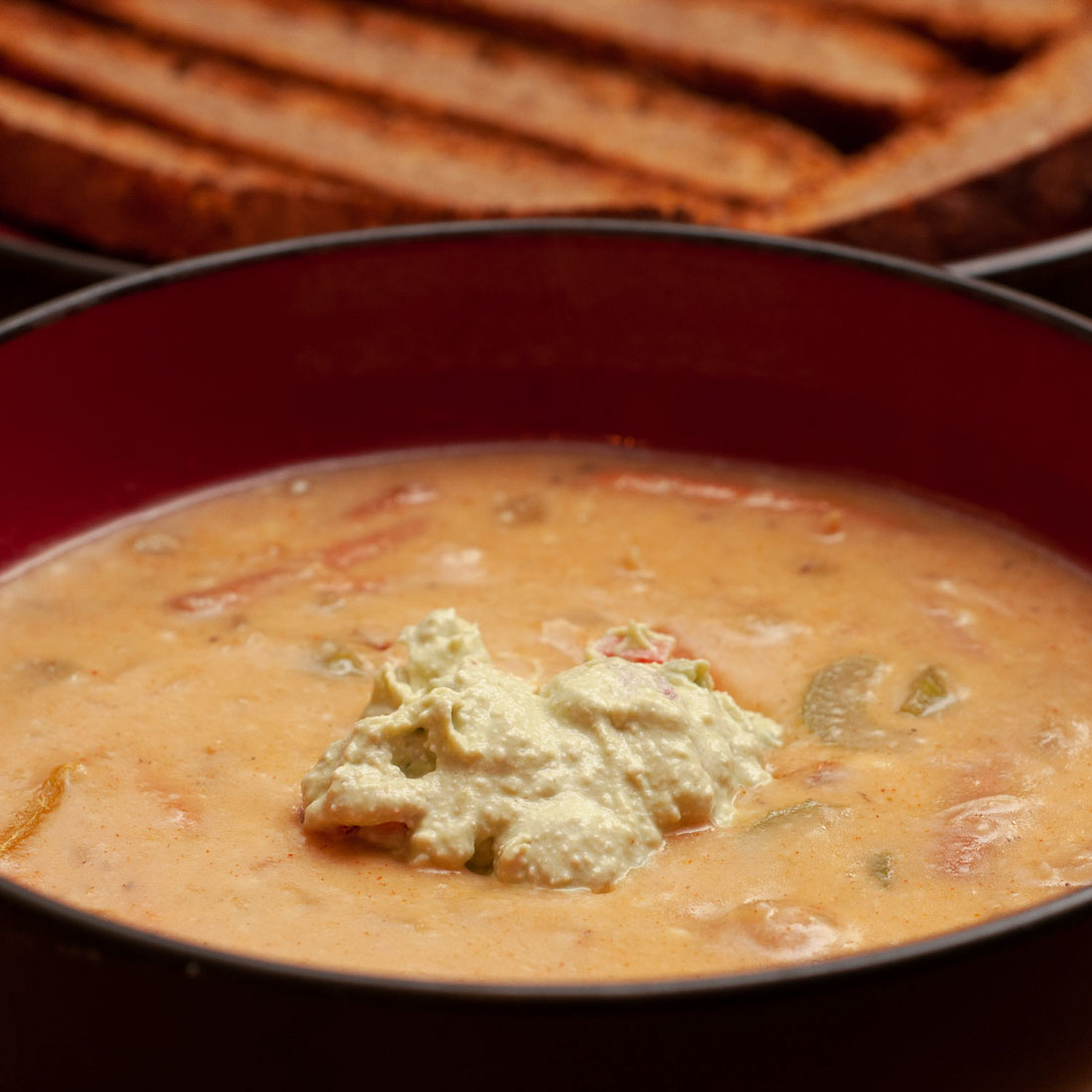 INGREDIENTS
2 cups chicken stock or broth
2 carrots
1 stalk celery, chopped
 1/2 cup chopped onion
1-2 bell peppers, chopped
1 clove garlic, minced
2 cups milk
3 tsp. chili powder
 1/4 cup all-purpose flour
 1/4 tsp. ground cumin
 1/4 tsp. dried oregano
 1/4 tsp. salt
Black pepper
11/4 cups grated Monterey Jack cheese
DIRECTIONS
In a large soup pot over high heat, bring broth, vegetables and garlic to a boil. Reduce heat to medium low and simmer, covered, until vegetables are tender, about 10 minutes.
In a bowl, whisk together remaining ingredients except cheese. Stir in broth and vegetable mixture. Whisk over medium heat until bubbly and slightly thickened, about 3 minutes. Cook 1-2 minutes longer. Add cheese and stir until melted.
Pizza Toppings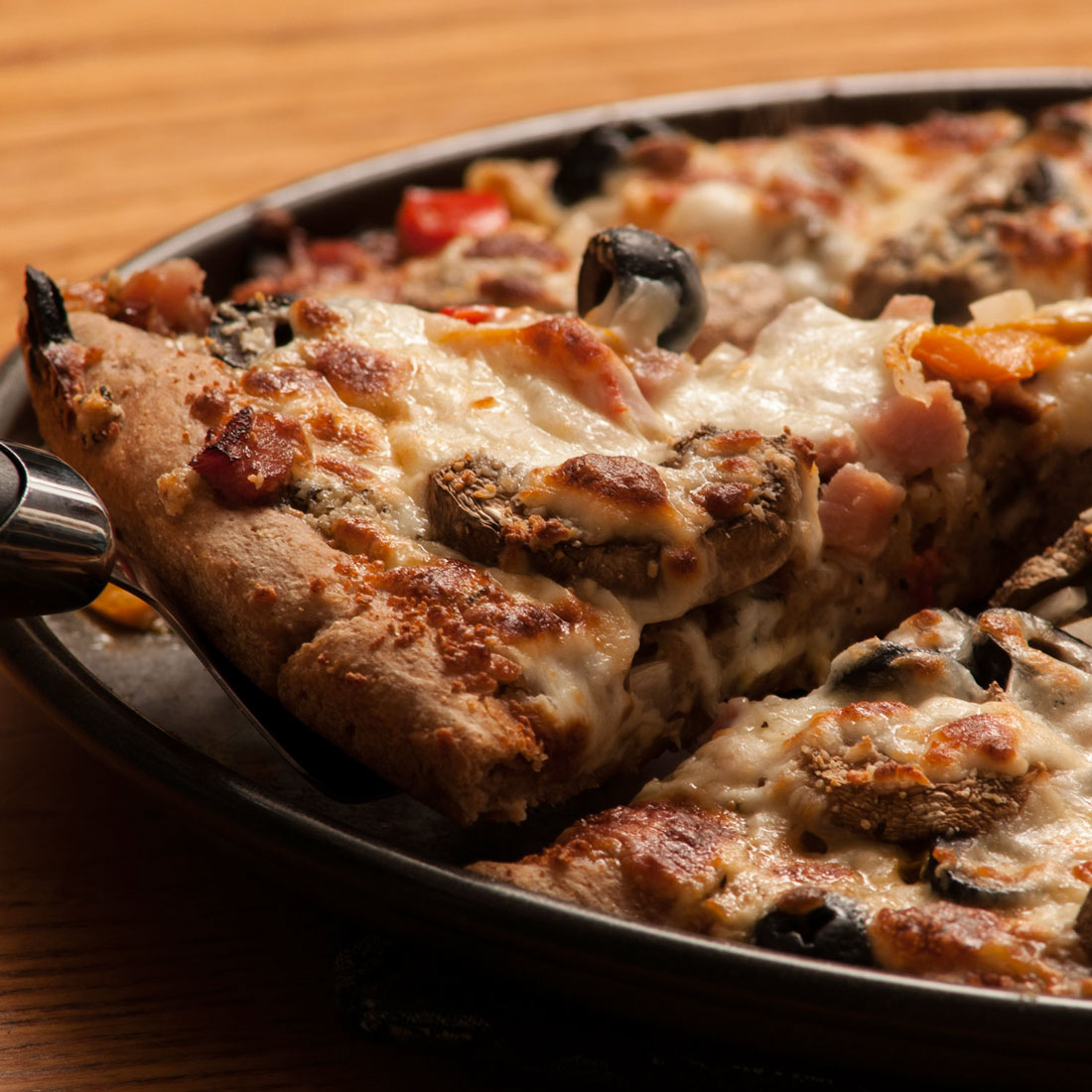 The book has an entire section on pizza options. Here are some of my favorite no-tomato topping combos.
Three-Six Cheese Pizza
Sprinkle three-six of these cheeses - Parmesan, Romano, asiago, fontina or provolone - on a pizza crust, in small amounts as they are strong. Sprinkle mozzarella and then fresh or dried rosemary on top and bake.
Pizza Combo
Mix 1-2 tbsp. olive oil with 1 tsp. pizza seasoning, basil or oregano and spread it on the crust. Add pepperoni, chopped or sliced onions, bell pepper, mushrooms and olives as desired. Top with mozzarella and bake.
Pizza Supreme
Spread on a pizza crust 1/3 cup Pecorino Romano cheese, finely grated; 2 oz. grated mild white cheddar; 4 1/2 oz. grated mozzarella; 1/2 diced green bell pepper; 1/2 thinly sliced small red onion; 3 oz. crumbled Italian sausage, and 1/3 cup pineapple. Top with 1/2 cup mozzarella and 1/2 cup garlic herb Pepper Jack cheese.
Hawaiian Pizza
Slice an onion into 1/2-inch lengths, and toss it and 1 drained can pineapple chunks in 1 tbsp. olive oil with a sprinkling of salt and a pinch of chili flakes to taste. Top the pizza with 1/4 cup Pecorino Romano, finely grated, about 2 oz. cooked ham, sliced in 2-3-inch lengths, the onion mixture, 1/2 cup sliced olives and 1/2 oz. mozzerella, grated. A variation uses Canadian bacon instead of ham.
Asian food is one of the best options for people with a tomato allergy or intolerance, because tomatoes are not at the center of Asian cuisine. It's possible to eat entirely normally in Asia without coming near a tomato. Here are a couple of my favorite recipes:
Honey Chili Chicken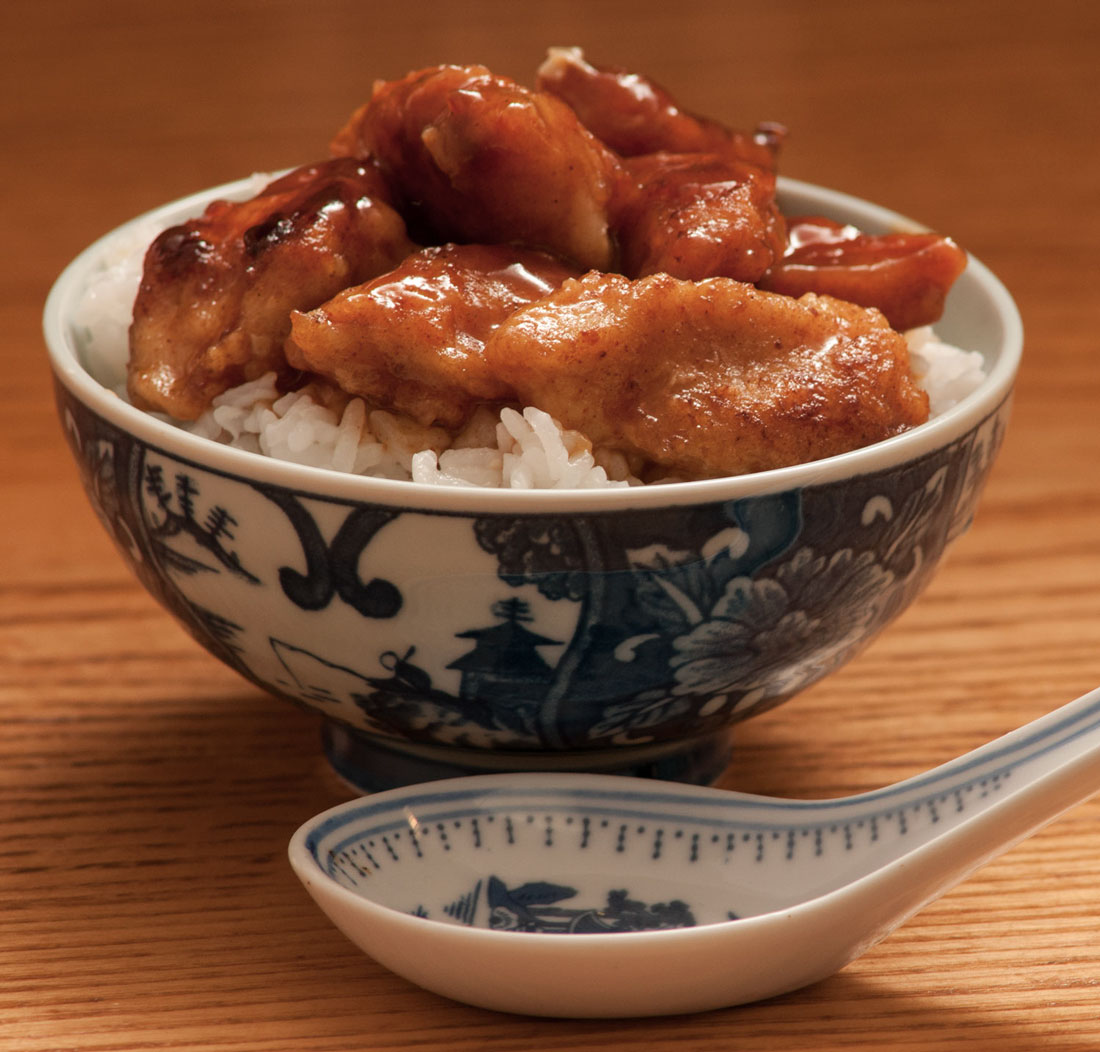 INGREDIENTS
3 lb. skinless, boneless chicken breasts
 ½ cup all-purpose flour
 ½ tsp. salt
 ½-1 cup vegetable oil
 1/3 cup water
 1/3 cup lemon juice
2 tsp. cornstarch
2 tsp. chili powder
 ½ tsp. ground ginger
2 tsp. soy sauce
3 tbsp. honey
6 scallions, cut into thin slices
DIRECTIONS
Cut chicken into bite-size pieces. Combine flour and salt. Coat chicken with the flour mixture.
Heat oil in wok over high heat until it reaches 375 degrees F. Add chicken pieces, one at a time, to the oil. Cook until golden, about 5 minutes. Drain on paper towels or a rack on the wok. Repeat with remaining chicken.
Pour all but 1 tbsp. of the oil out of the wok. Combine water, lemon juice, cornstarch, chili powder, ground ginger, soy sauce and honey in a bowl.
Stir fry in the wok until the mixture boils, about 1 minute, adding extra water as needed.
Stir chicken pieces into chili mixture. Cook and stir until the chicken is hot throughout, about 3 minutes. Stir in scallions while cooking for 1 minute. Serve.
Spiced Pork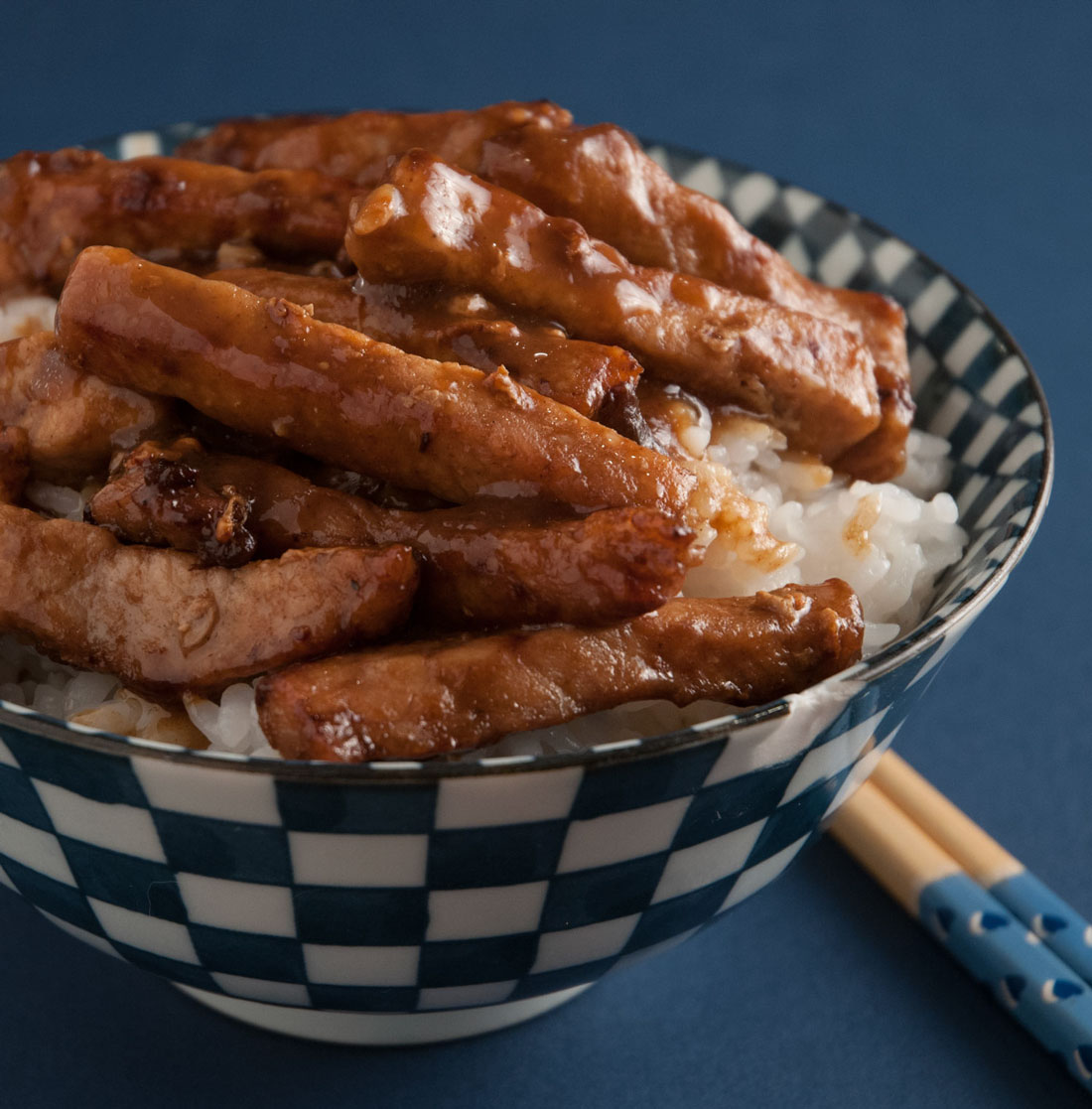 INGREDIENTS
3 lbs. pork chops
2 tbsp. cornstarch
3 tbsp. soy sauce
2 tbsp. apple juice
 1/2 tsp. ground ginger
 1/2 tsp. five spice powder
 1/8 tsp. pepper
3 cups oil
 1/4 cup water
1 tsp. chicken powder
DIRECTIONS
Trim the pork chops. Mix cornstarch, 2 tbsp. of the soy sauce, apple juice, ginger, five-spice powder and pepper together. Coat the pork, a piece at a time, in the mixture.
Heat oil in a wok over high heat. Cook the pork in oil until brown and coated through, 3-5 minutes. Drain on paper towels. Cut the pork into 1/2-inch wide slices. Transfer to a serving dish. Keep warm.
Combine water, chicken powder and remaining 1 tbsp. soy sauce in a saucepan and heat until boiling. Pour mixture over pork. Serve.
The No Tomato Cookbook is available on Amazon.
Check out these related items