The Day the Mountains Disappeared
Posted by Donna Rouviere Anderson |
August 11, 2021

As international journalists, we traveled to some of the world's most polluted cities to cover stories about the environment. These cities were dystopian metropolises where people moved about in a twilight or orange mists at noonday, scarves or masks covering their faces as an anemic sun tried to shine weakly through the muck. Respiratory illnesses were a way of life in such cities, where smokestacks spewed billowing towers of smoke from factories and traffic moved at a crawl in the gloom. People arrived at home with black rings around their nostrils from breathing in the soot.
We never imagined that such extreme pollution would occur in the United States, until last Friday when a dense blanket of smoke from California wildfires shrouded Salt Lake City so thickly that it earned the brief distinction of being the seventh most polluted city in the world. Here are some of our photos from the air pollution along the Wasatch Front in Utah, which was so thick that it obscured the towering Rocky Mountains that are the region's spine.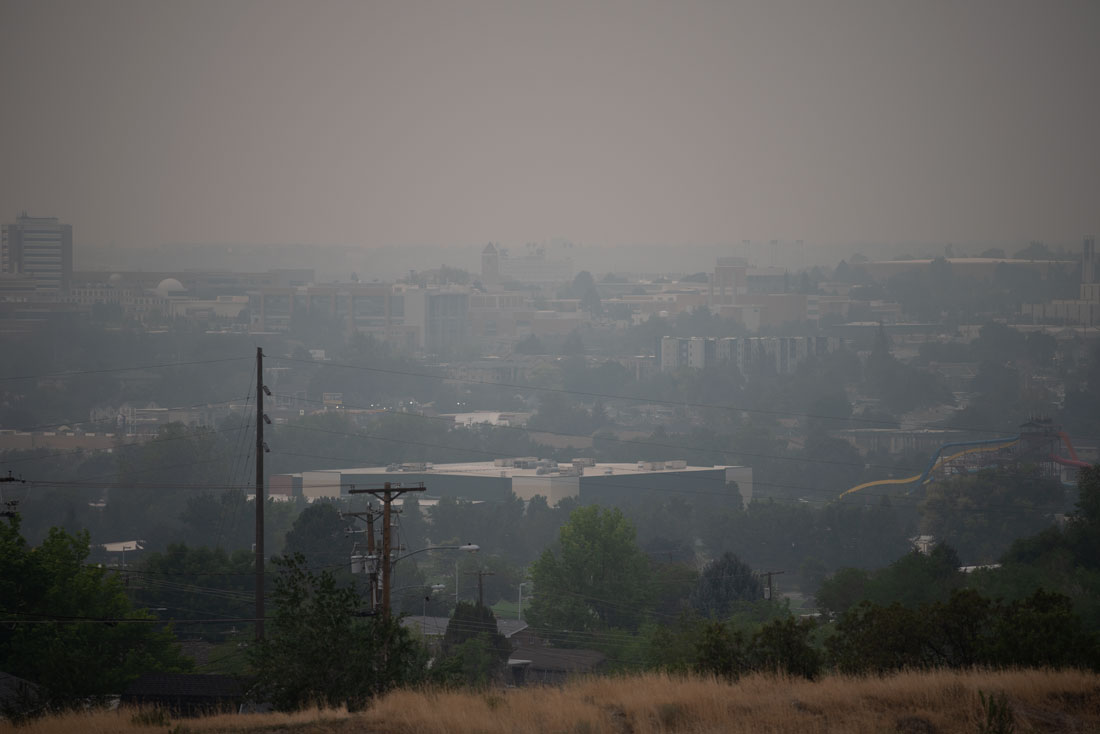 Brigham Young University in Provo, Utah, obscured by smoke.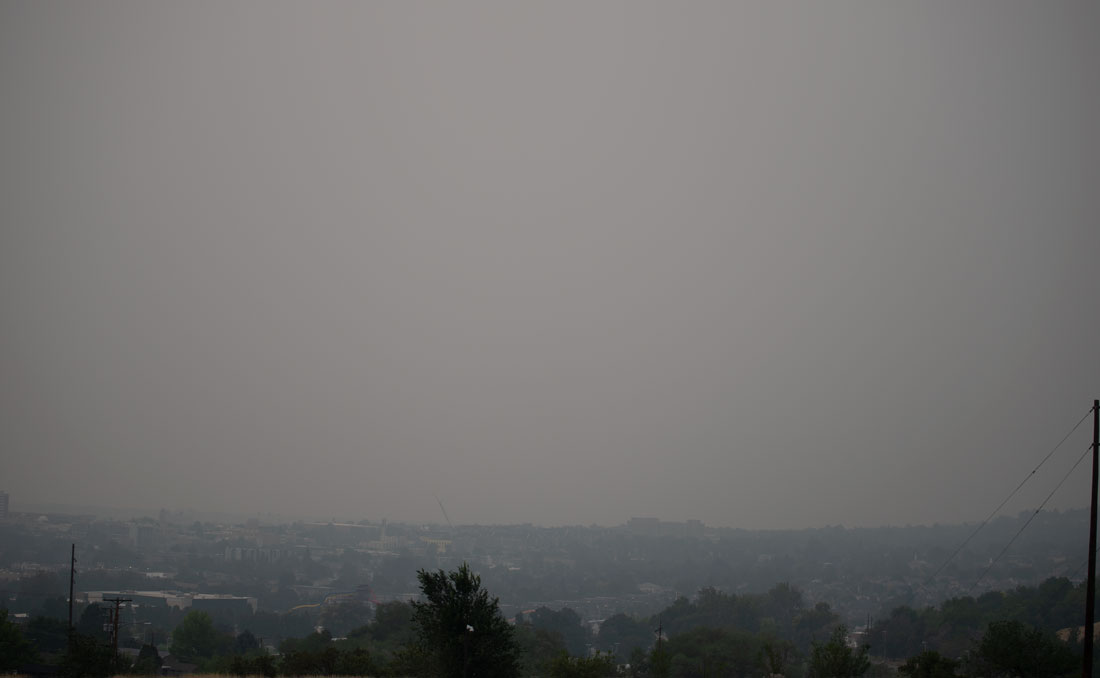 Believe it or not, there's supposed to be a mountain there - towering Mt. Timpanogos, which is the premier landmark in Provo, Utah. On a clear day, the mountain towers over the city.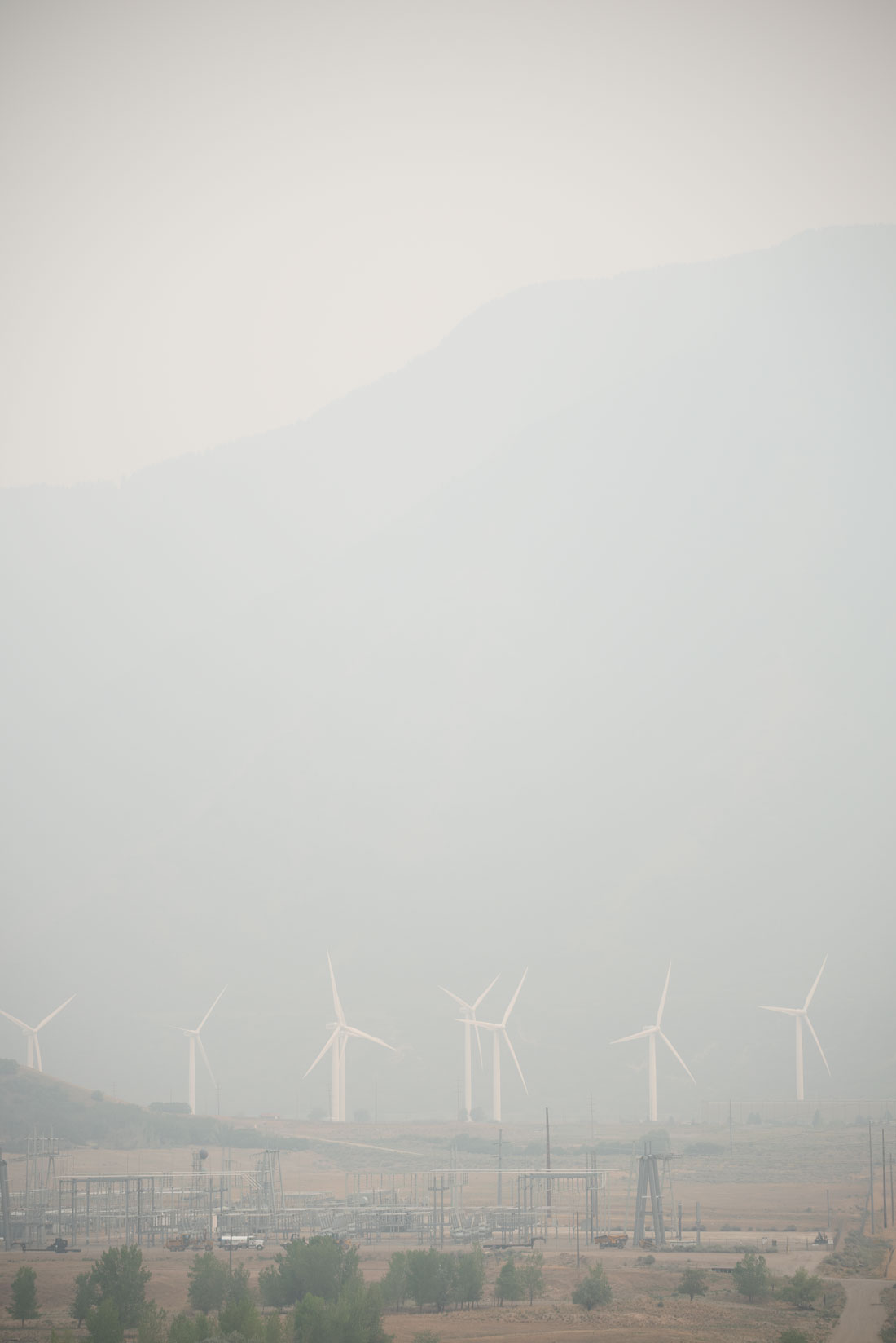 Wind turbines which provide clean renewable energy for Spanish Fork, Utah, were obscured by smoke.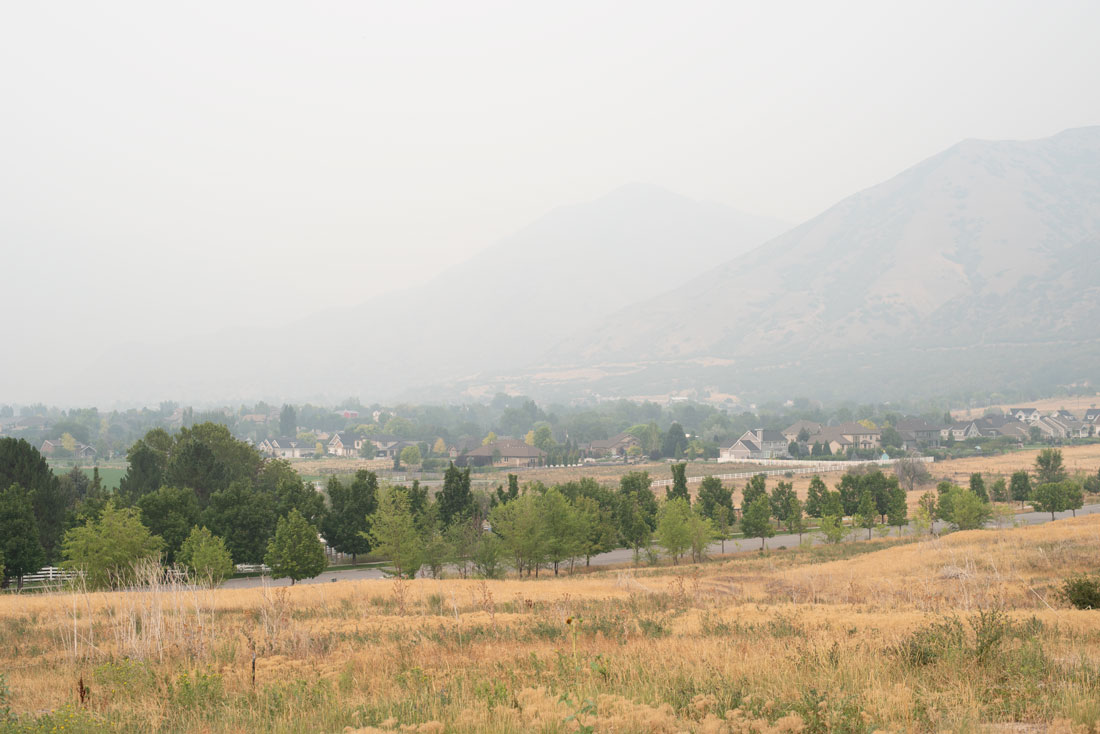 An entire ring of mountains in Utah Country couldn't be seen because of the smoke.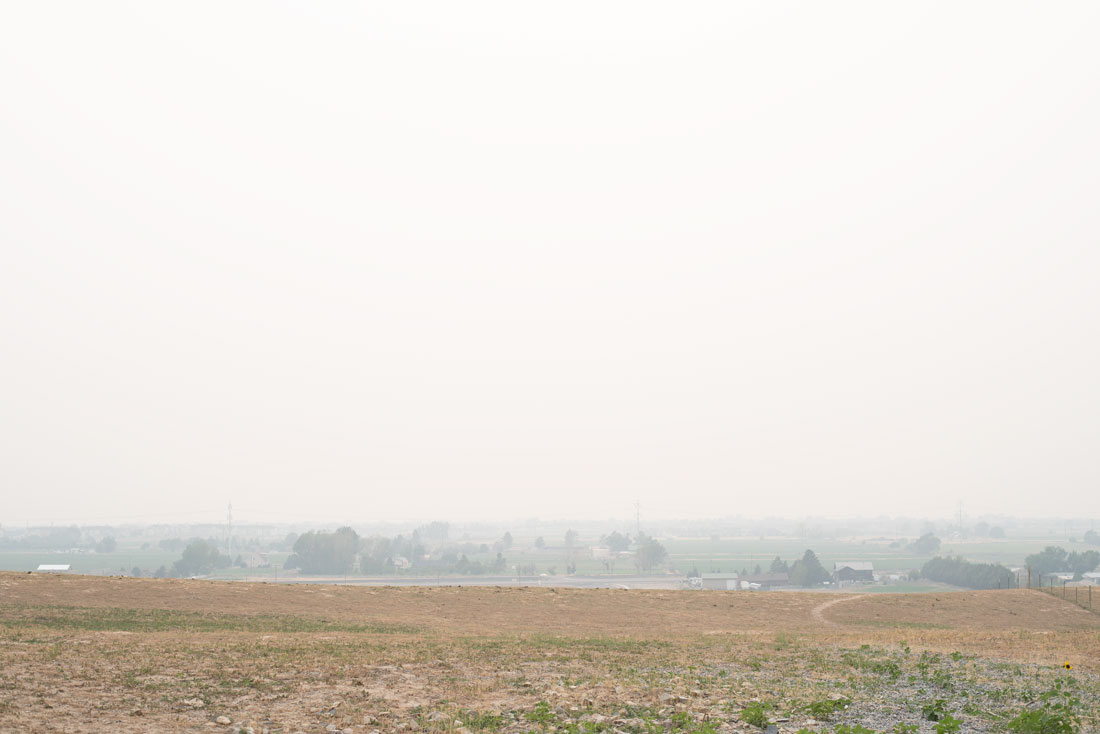 Utah Lake in central Utah was invisible because of the smoke.
Check out these related items