How is Utah Changing?
Posted by Donna Rouviere Anderson |
January 07, 2019
Photos by Forrest Anderson
Utah is the 4th fastest-growing state in the United States, with a more than 20 percent increase in its population since 2000 to more than 3 million. That growth is expected to continue for the long term, with an expected state population between 5 million and 6 million people by 2060.
The growth has turned the once-small towns along the Wasatch Mountains from Ogden south to Spanish Fork into a continuous strip of subdivisions and businesses. The population boom has spilled south to Nephi and as far as Mt. Pleasant, west out into the desert and east into the Wasatch Mountains, turning Park City and Midway into one of the nations' hottest and priciest real estate markets.
About 80 percent of the state's people live in the Ogden-Salt Lake City-Provo vicinity, while vast areas of the state still have few people. More than 2 million people live along the Wasatch Front, although there also are pockets of rapid growth in areas such as St. George in southern Utah. Utah's minority population is small in comparison to the overall population, but is growing more rapidly than the general population.
Salt Lake City has a population density of 1,666 people per square mile, although the state as a whole has one of the lowest population densities in the country at 33 people per square mile.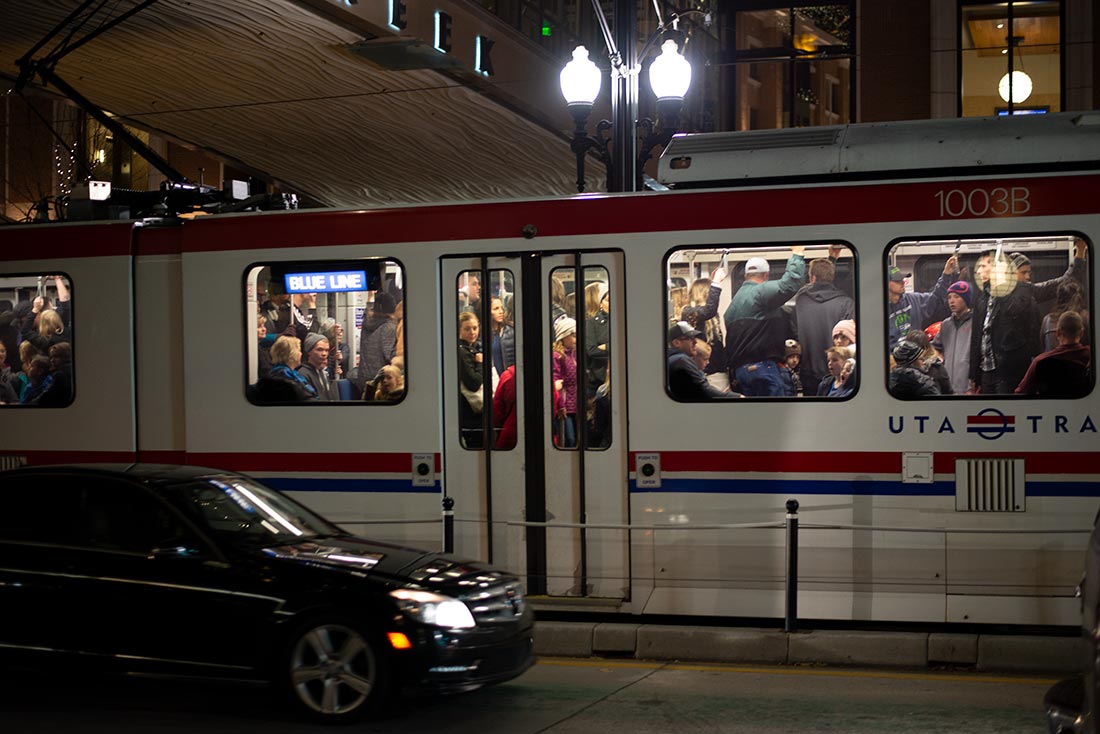 This photo shows crowded public transport in Salt Lake City. Such scenes are becoming more common as cities along the Wasatch Front are looking more to public transportation to relieve congestion on highways.
The main driver of the growth is an unemployment rate that has hovered between 3 and 4 percent over the past several years, creating a good situation for job seekers and adding more than 25,000 people per year to the state.
Other growth drivers are several Utah cities' reputations as among the best and most family-oriented places to live in the United States as well as the perception of the state, with its five national parks, premier skiing and strong outdoor culture, as a healthy place to live. In general, this is born out by the statistics. Utah is ranked as one of the nation's healthiest populations at number 5, with low numbers for smoking, preventable hospitalizations and percentage of children living in poverty. It has the lowest per-capita health care costs in the nation. On the downside, however, it has a high rate of both drug-related deaths and mental illness, which experts attribute to aggressive marketing of prescription opiates to patients, a perfectionist local culture and the stress of boom conditions.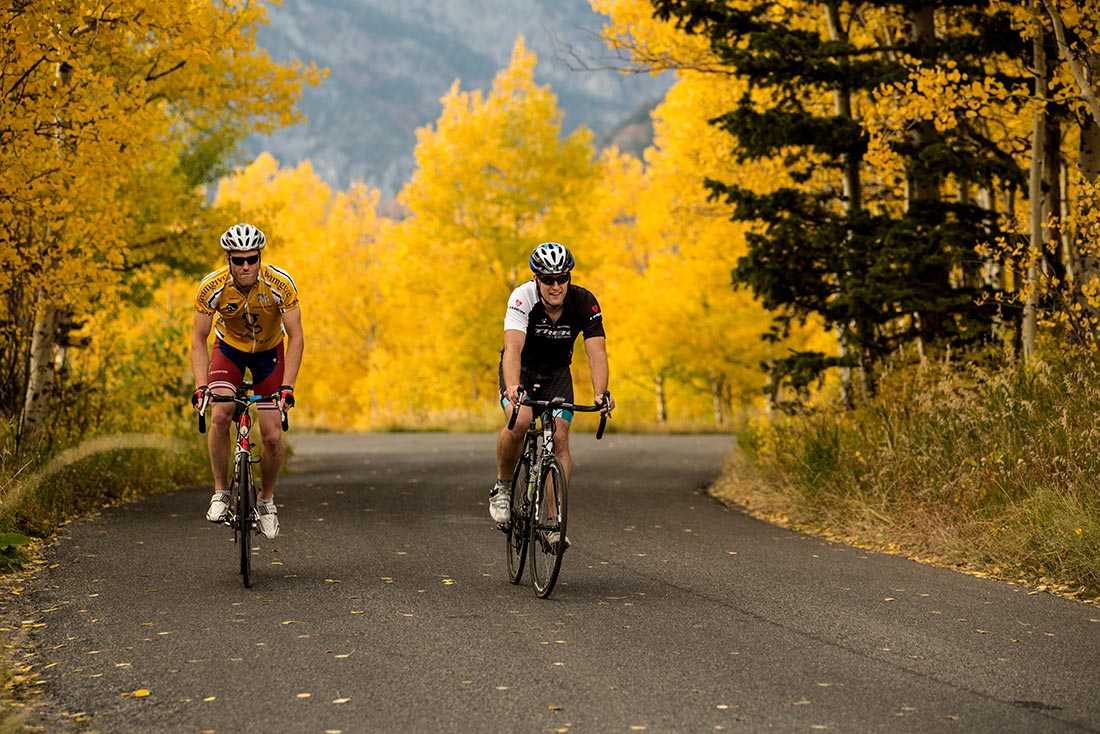 Mountain bikers on a road in the Wasatch Mountains. Many people are attracted to Utah because of its superb outdoor sports, from skiing to mountain biking, rock climbing, hiking and kayaking on the rivers. However, nature areas are increasingly crowded as more Wasatch Front residents head for them on the weekends.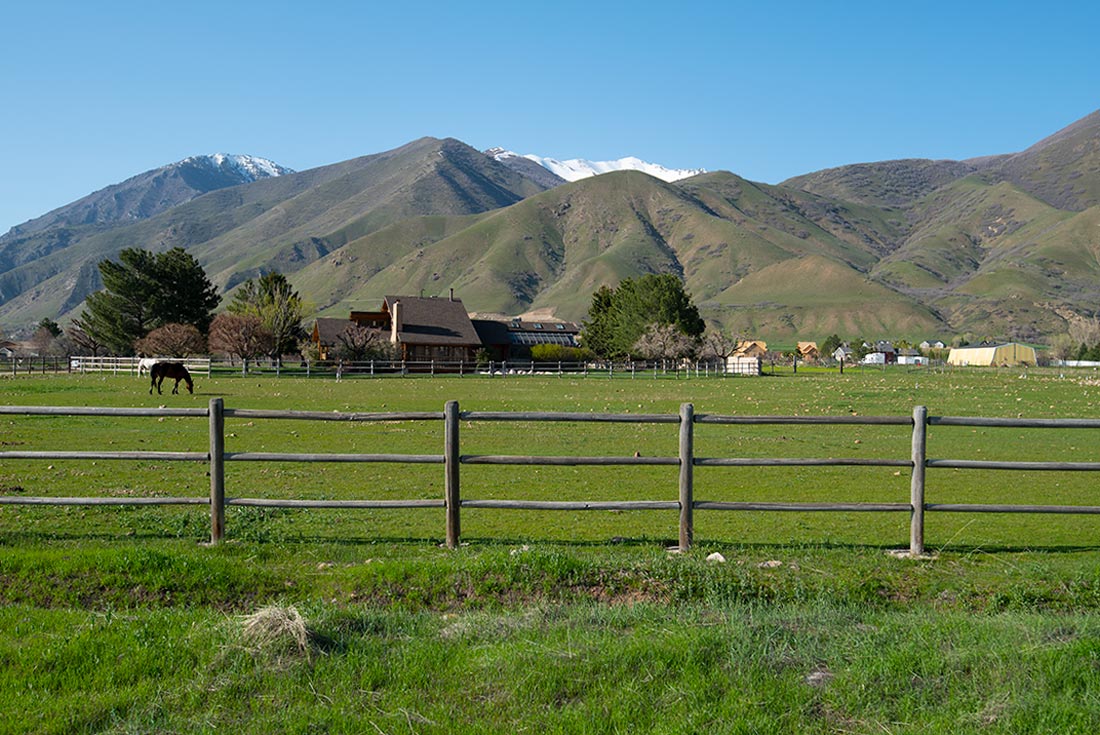 Scenes like this are getting increasingly rare as farmland has been sold for subdivisions all along the Wasatch Front.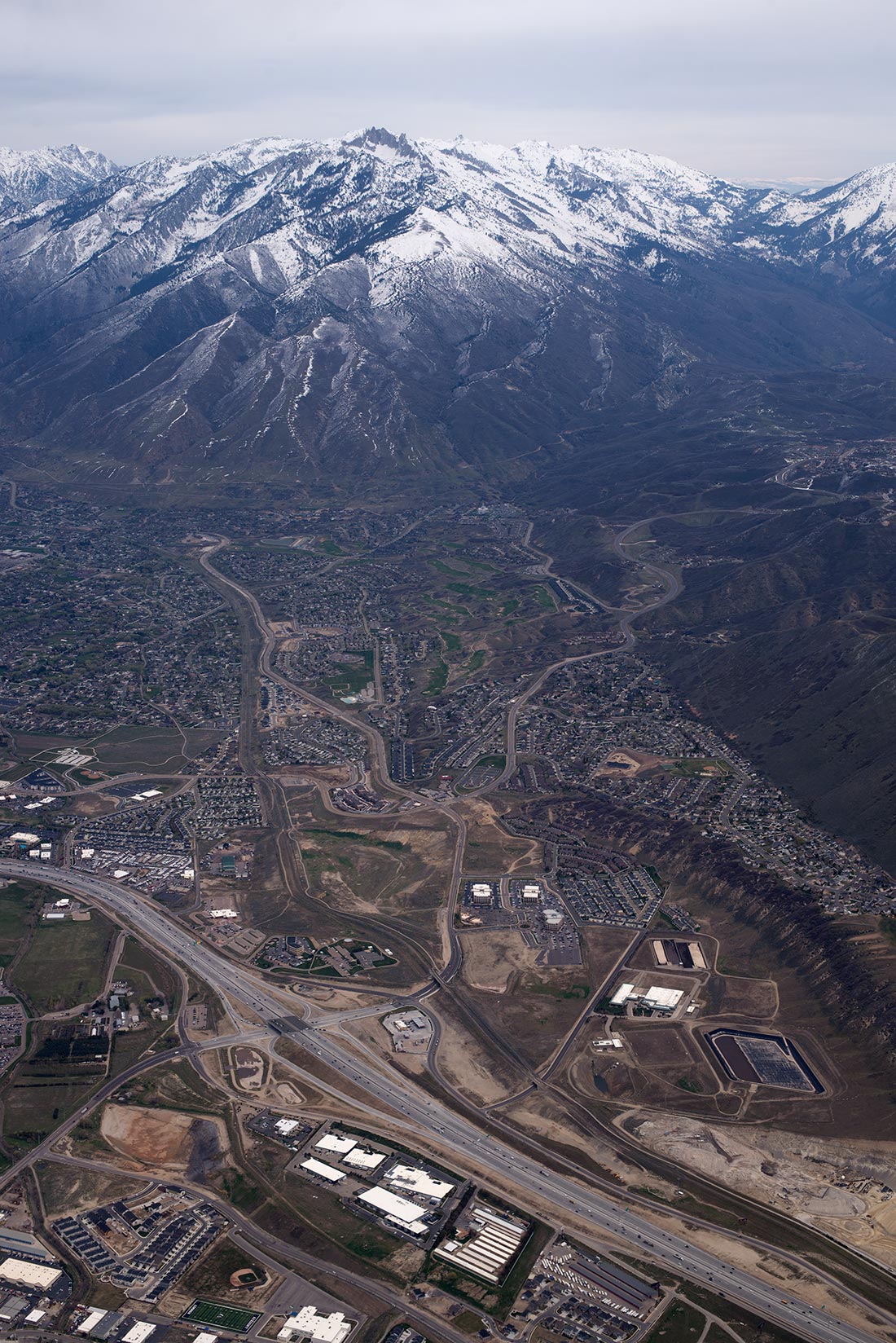 Utah's road system has been strained and commute times are increasing as goverments struggle to keep pace with road building and repairs.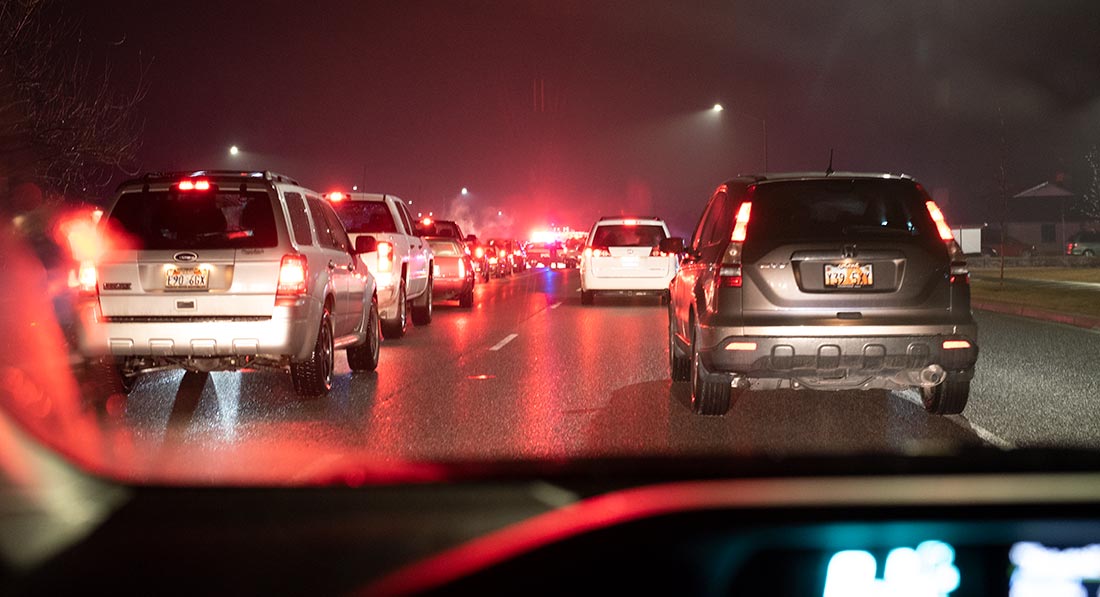 The population growth has caused significant strains to the infrastructure, especially roads and water supplies and has created major housing shortages that have raised the costs of housing and brought more multi-family units into hitherto small towns along the Wasatch Front. The growth has crowded schools in some areas and raised concerns about energy supplies.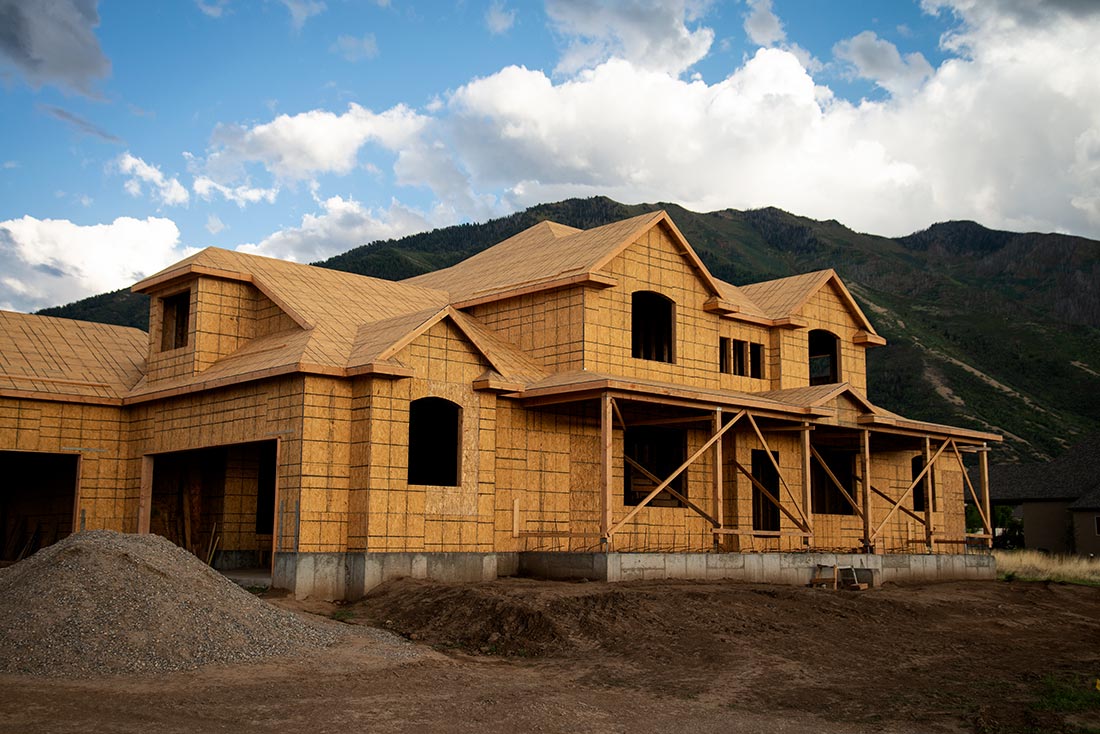 A house under construction in Mapleton, Utah. Traditionally, Utahns have favored single-family dwellings with basements and lots of room. The increase in the cost of land and housing has forced a move toward more modest homes and multi-family dwellings. It also has strained the construction industry, which is building at a feverish pace but is not keeping up with demand.
Utah's fragile desert mountain environment is prone to temperature inversions, which are combining with increased air emissions to create a significant air quality problem in Salt Lake City and the Orem-Provo area.
Government officials along the Wasatch Front have launched a number of initiatives to manage the growth, including moving toward higher-density city planning. Utah's laws, traditionally a typical Western system that gave high priority to individual rights in a society in which residents had a lot of room to do so, also are having to adjust to a larger denser population.
Check out these related items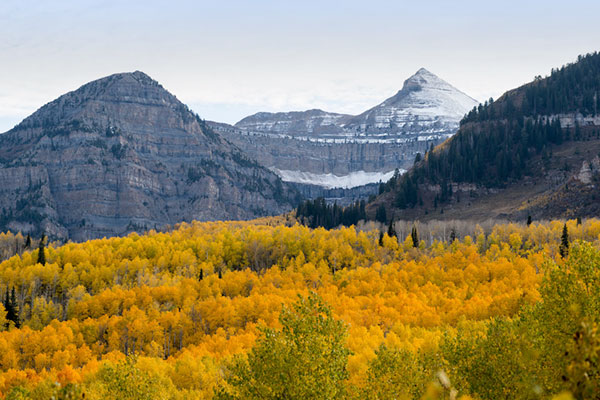 The Wasatch Back is the chief year-round playground for residents of the booming Wasatch Front in Utah.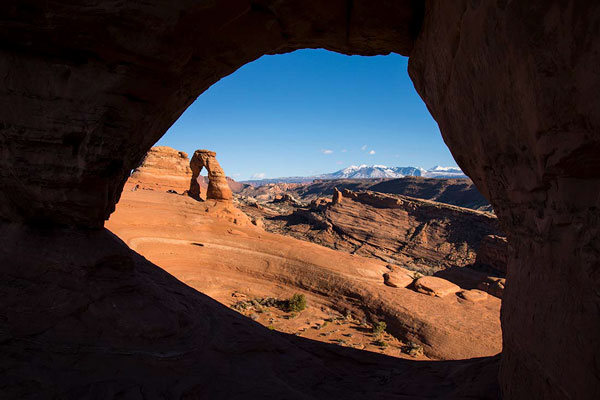 Utah state and local governments and organizations are chipping in to keep national parks operating during the government shutdown.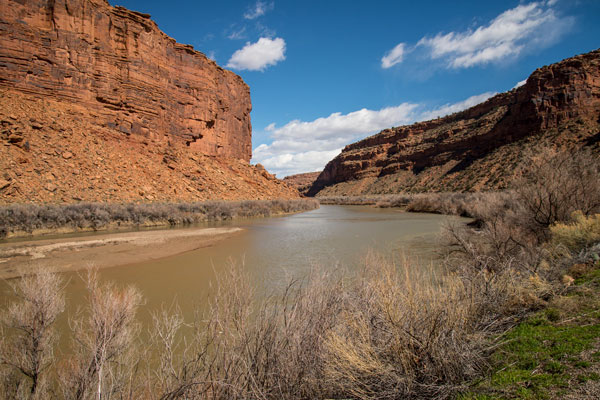 The mammoth Colorado River is the lifeblood of the southwest United States, supplying water and power for cities and agriculture.