Bookstore You Want to Move Into
Posted by Donna Rouviere Anderson |
May 06, 2019
Photos by Forrest Anderson
It's an entire city block of books, but it took me just five minutes to find an obscure book on Japanese tree pruning that I was looking for. Ahh, Powell's City of Books! Small wonder that this independent bookstore in Portland, Oregon, has been called the temple of print, a giant piece of heaven. My only criticism of this glorious store is that it doesn't include a bed and breakfast so I can just move right in.
Powell's City of books claims to be the largest independent bookstore in the world. I've been in some pretty big bookstores, in Singapore, New York City and other major cities, so I don't know if that's correct, but who cares? Powell's more than a million volumes is plenty enough for me. The store is so big they provide free foldable maps to navigate it and tours of it once a week. I've never failed to find a book related to a topic I was looking for at Powell's.
The best part about Powell's, though, is that you can get immersed in the magical world of books there.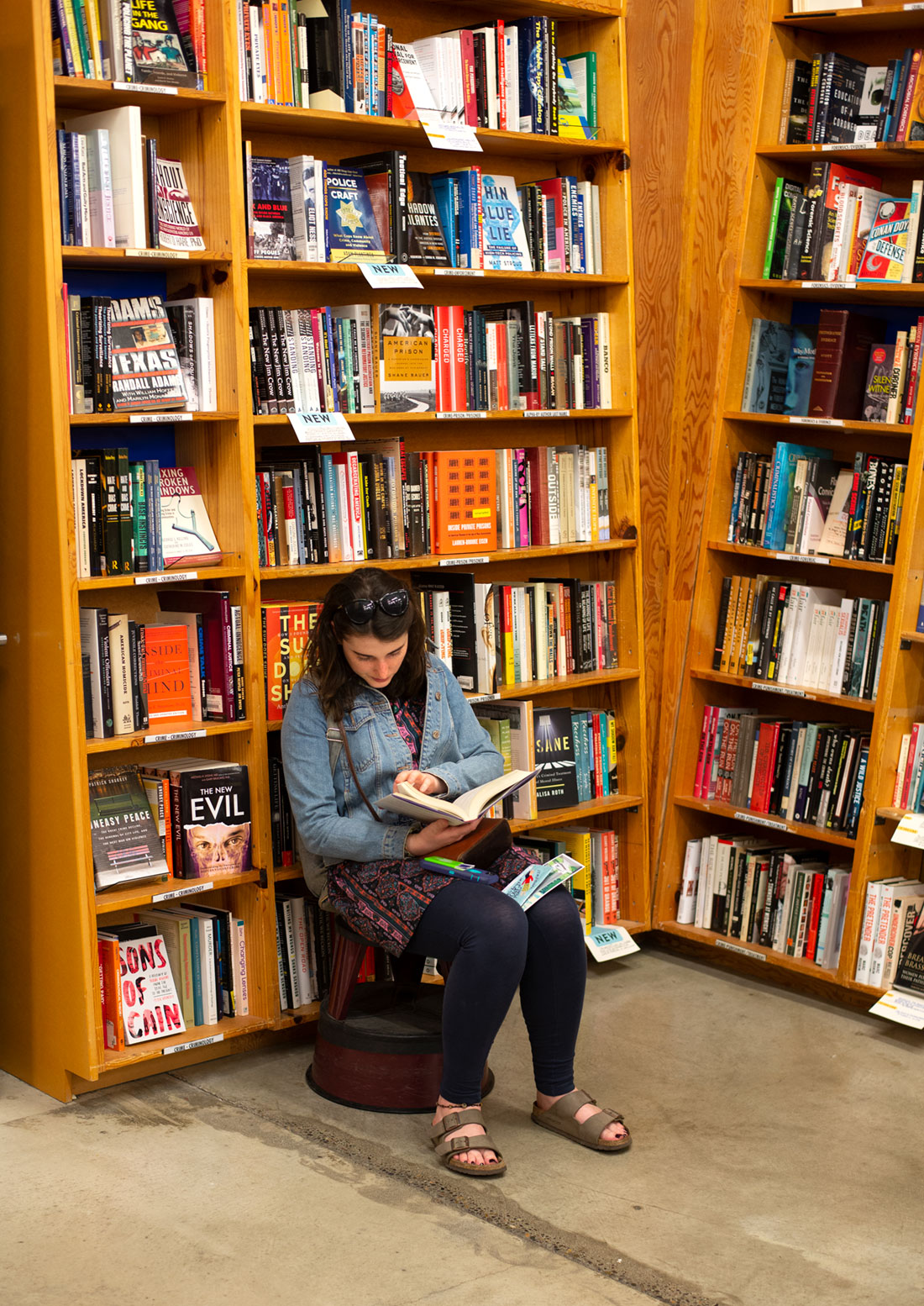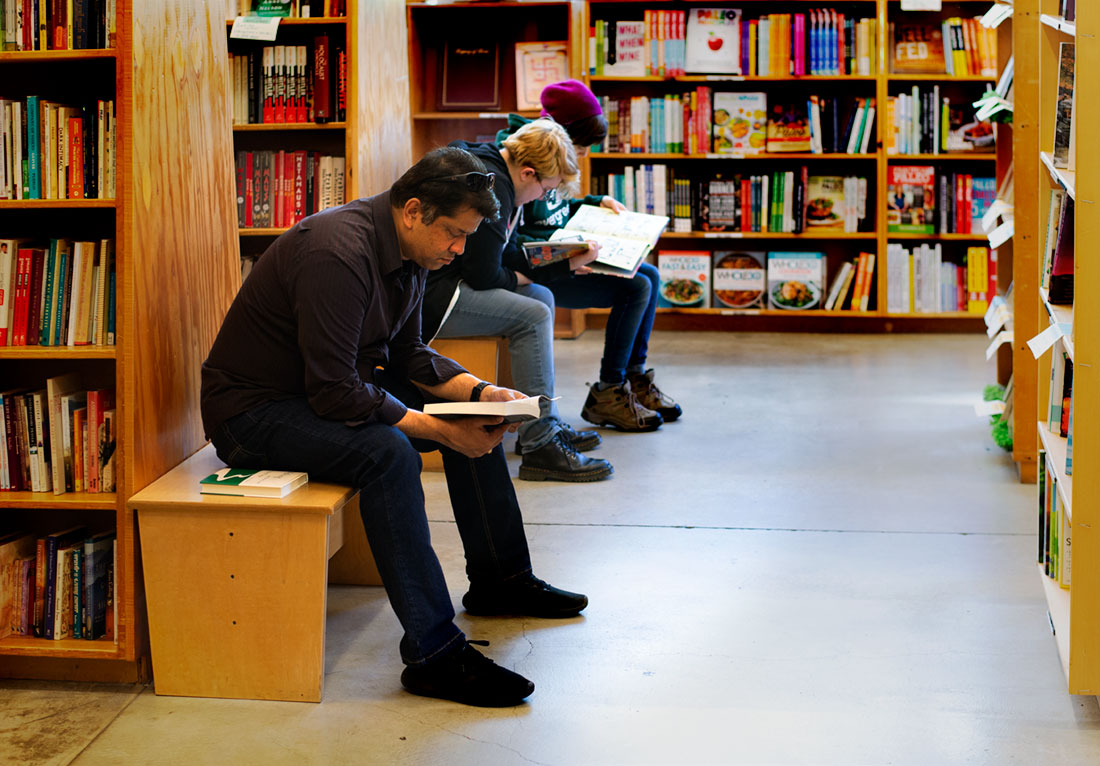 Powell's City of Books is one of Portland's top tourist attractions. In a city considered one of the top book-loving ones in the world, the store attracts 8,000 customers a day. Many among them are tourists who head back to their hotels with suitcases full of books. Here are some of the best features of the bookstore:
Powell's has a great navigation system, with color-coded rooms for particular topics so it is easy to find the section you're interested in. The store shelves free and used books together by topic, so customers can see at one glance the major books that have been written on a topic over a span of years. Because I buy a lot of books for my own research, this is really helpful.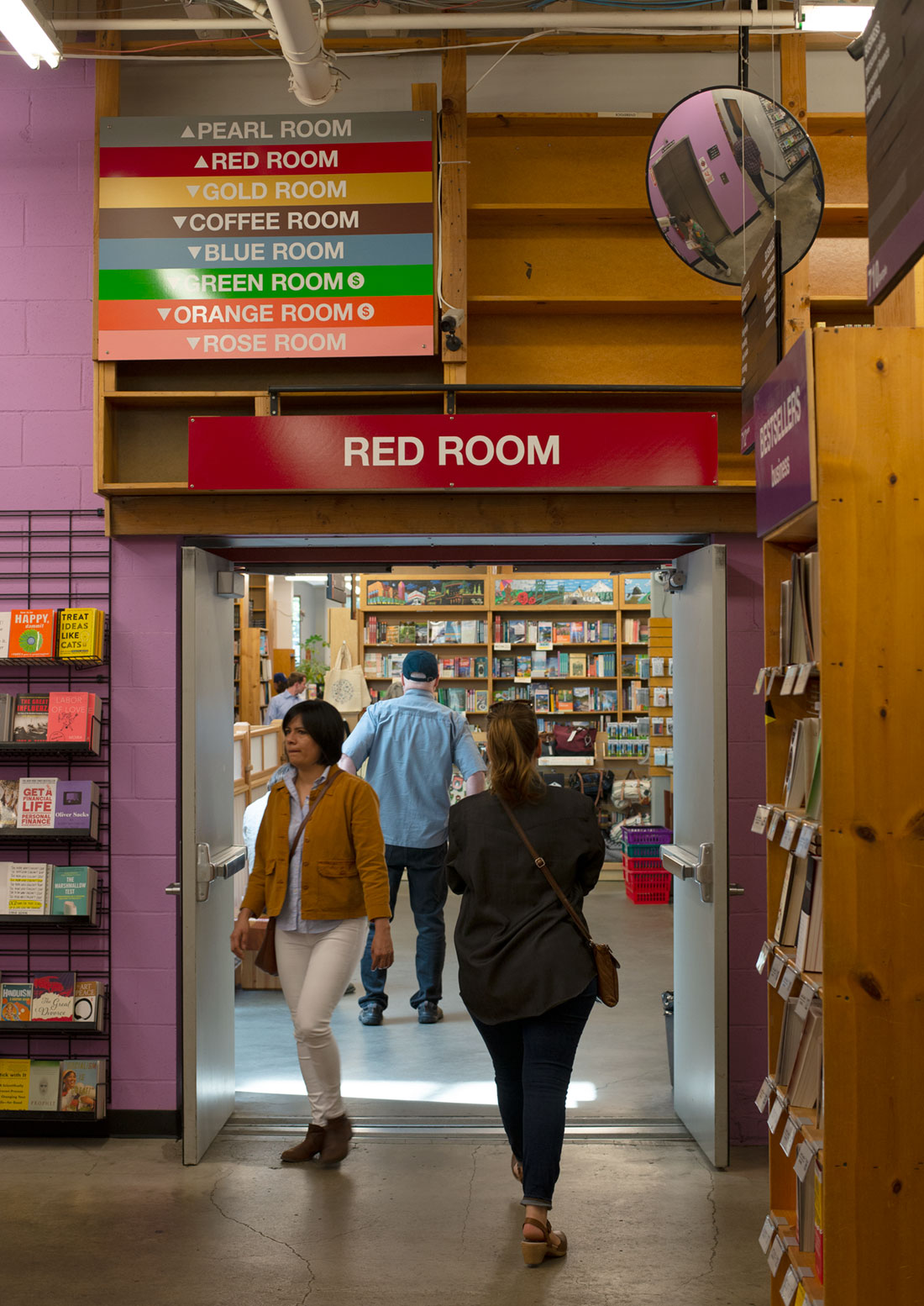 The staff of more than 500 are knowledgeable, knock-themselves-out helpful and enthusiastic about books. One of my favorite features is the notices that are posted on the shelves pointing out staff favorites and new books. The store's philosophy is that each employee's love of books is what drives the store forward.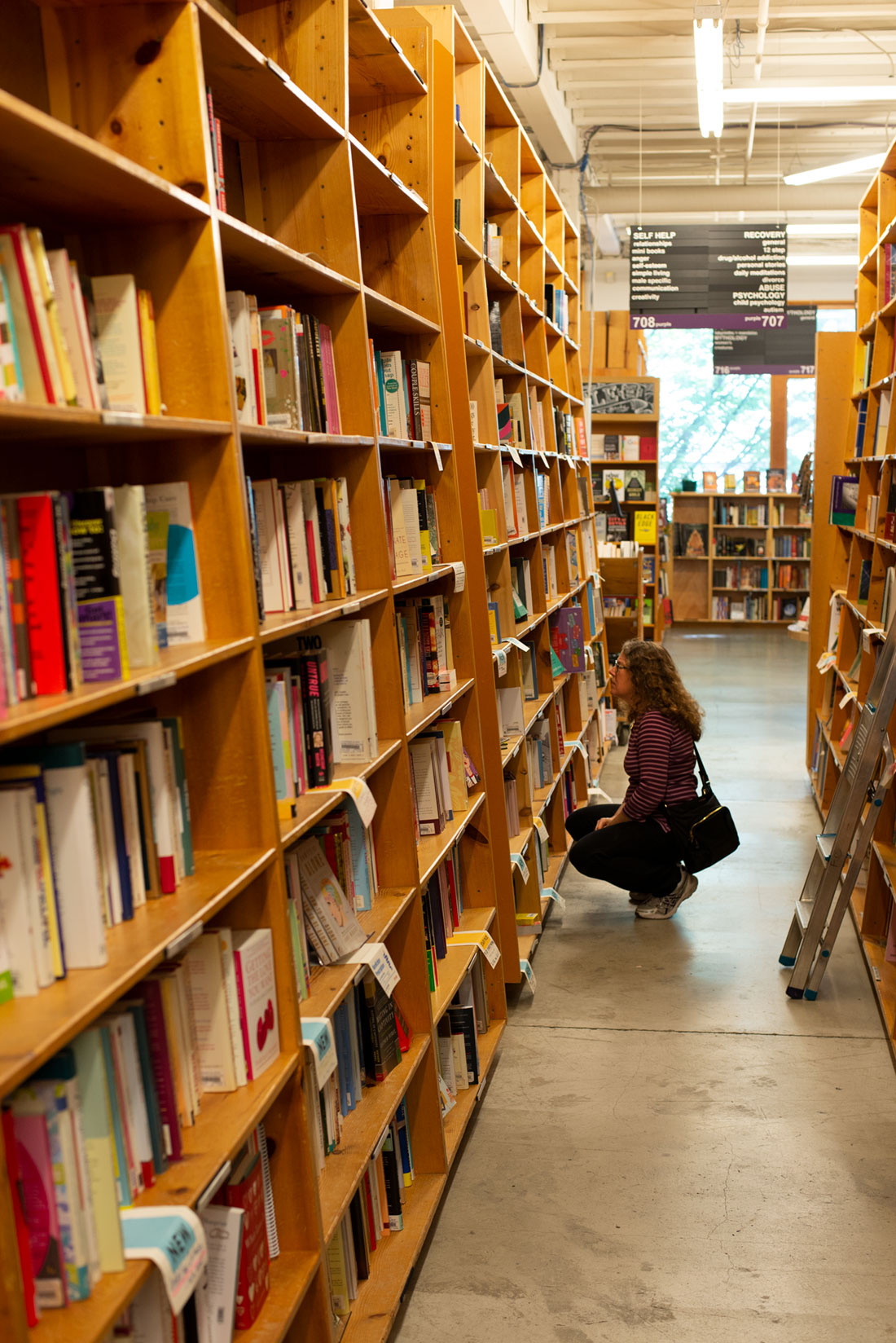 Above, tags point out staff favorites and new books.
Reliable on-line presence. Powell's has its own on-line presence but also is an Amazon reseller. I often buy used books on Amazon from Powell's because my experience has been that the store is reliable. Since I don't live in Portland, having access to Powell's through Amazon is valuable.
Powell's is more than a bookstore. It's a book lovers' experience that brings people together. Powell's is a joy to drop into because it is so much fun to see people of all ages enjoying books – a young adult curled up in a corner engrossed in a book, a child hanging on her mother's shoulder as they look through a children's book together. While browsing in the China book section this week, I overheard a conversation between a young man and his father who were looking at the Korean books in the next bookcase over. "I'd like to read this book, but I don't know when I'd have time to read it," the young man said. The father snatched the book from his son and added it to the growing stack he was carrying. "If you'll read it, I'll buy it," he said.
Powell's City of Books supports authors, with a full calendar of author events and book club meetings that can include as many as four events a day. The bookstore occasionally has visits from celebrity authors such as Bill Clinton, John Kerry, actress Sally Fields as well as hosting less prominent authors.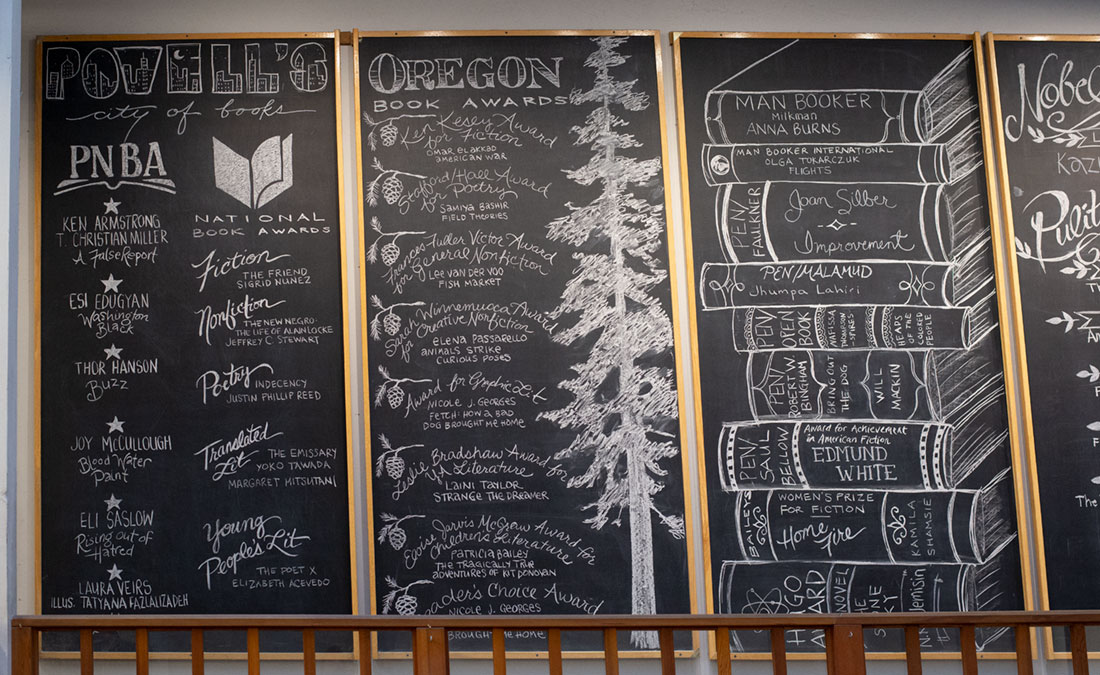 Strong local and on-line community. The bookstore's 500 events a year also include children's story times, writing workshops and book club meetings. The events are part of the bookstore's goal to be the world's best destination for readers and foster a culture of reading and connecting people with books they love.
The love of books and people who love books permeates the entire experience at Powell's. The company's website says that it loves books as entertainment, tools of discovery, timeless works of art, and their ability to transport people and transform their world view. My experience there has born this out.
Powell's has survived and (mostly) thrived through the roller coaster that has been the book industry since it opened in 1971 in Portland. The original owner, Walter Powell, grew the store until moving it to its current location in a former car dealership on Northwest Burnside Street in Portland. It is now in the hands of the third generation of the Powell family. In addition to its showcase City of Books, the company owns several other bookstores in the Portland area and powells.com.
The building has undergone a number of transformations and expansions since then, until it now has more than 68,000 square feet, about 1.6 acres of retail floor space devoted to books. The store buys about 3,000 used books a day.
The store has changed its business model a number of times to accommodate the changing industry. It closed a technical bookstore because people were primarily buying technical books online and has worked with ebook and print-on-demand companies.
Powell's books aren't always the least expensive, especially the new ones. It is often possible to get the same book on Amazon for less. However, the used ones generally are a good deal. The bookstore also offers services with which Amazon can't hope to compete – a chance to see and leaf through books on a wide range of topics before buying, the staff's help and knowledge, a welcoming atmosphere, face-to-face customer service and a great place to chill for a few hours. For a book lover, the experience is worth going to Portland for. Some visitors to Portland plan into their schedule an entire free day to spend at Powell's. After a day of browsing, many leave with a stack of books to spend the evening happily curled up reading.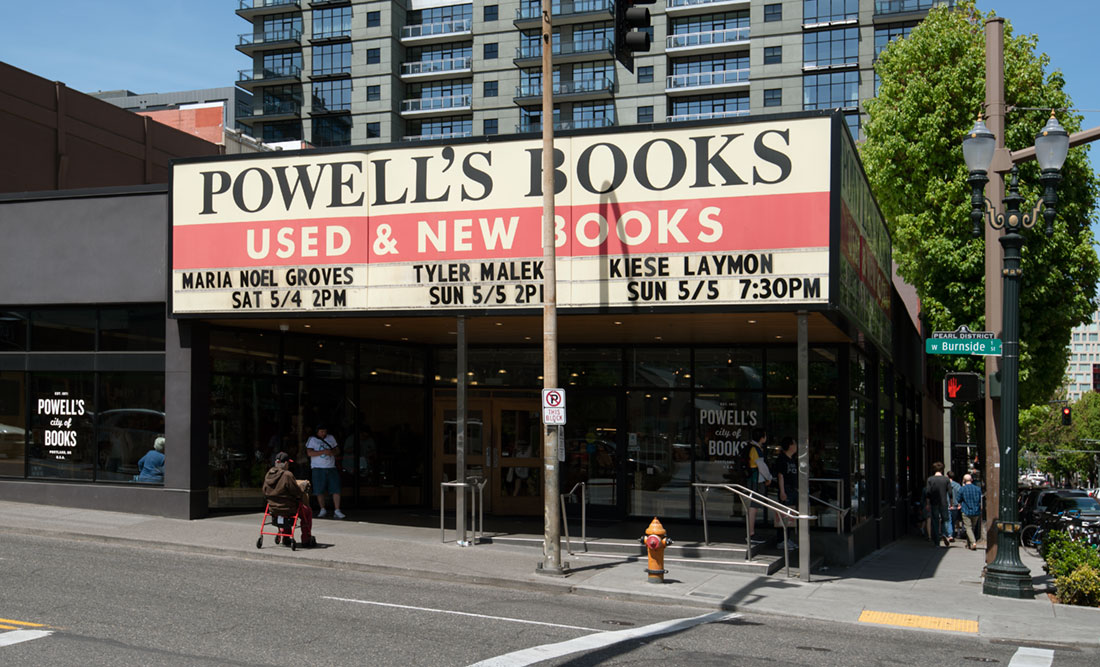 Check out these related items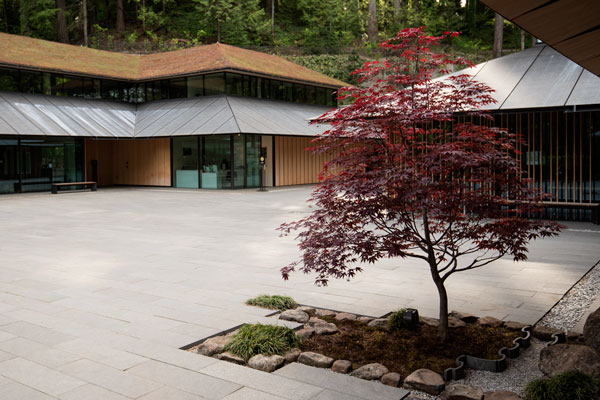 Architect Kengo Kuma's village at the Portland Japanese Garden blends modern architecture with traditional Japanese design.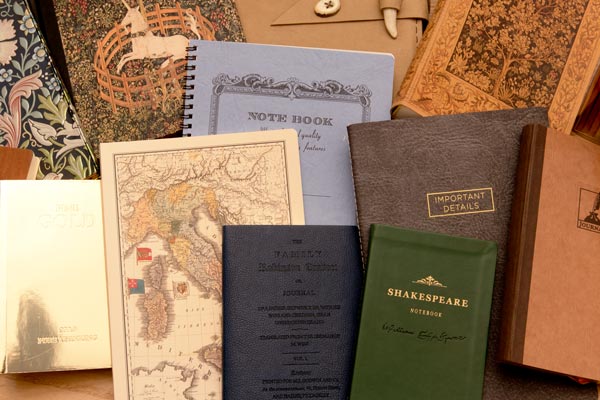 Journaling is an eye- and heart-opening strategy that helps people sort out their lives and feelings and work out their problems.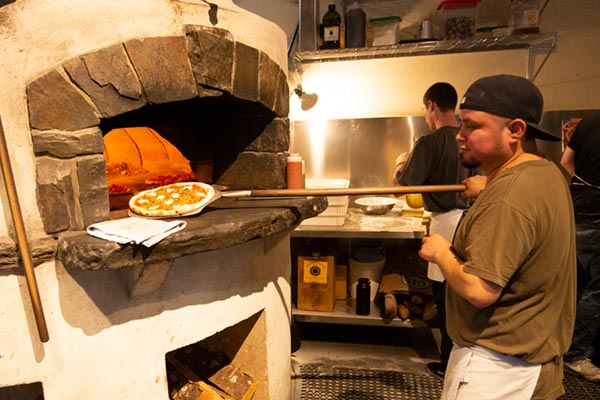 If you're lucky enough to live in Portland, try Ken Forkish's restaurant, Ken's Artisan Pizza. If not, try his great recipes.