Shortbread - Santa's Favorite
Posted by Donna Rouviere Anderson |
December 24, 2019
Photo by Forrest Anderson
'Twas the night before Christmas and all through the house,
Not a creature was stirring except my computer mouse.
I was looking up recipes and thinking "shortbread,"
While visions of snowflake cookie cutters danced in my head.
When out in the kitchen there arose such a clatter,
I sprang from my chair to see what was the matter.
There in an apron, his mustache a-twitching,
Was Santa Claus mixing up shortbread as dough he was snitching.
"If I have to eat just one more sugar cookie, I'll declare everyone naughty.
It's shortbread I want, to keep portly this old body."
He stirred in oodles of nuts, cut out shortbread cookies in a flash.
And put sparkles on baked ones to match his own sash.
Sitting down with his trove, he took a big bite.
And proclaimed, "Merry Christmas to all, and to all a good night!"
I've never been a huge fan of sugar cookies, which has made me uncool at Valentine's Day, Halloween and Christmas. The vast majority of sugar cookies taste like excessively sweetened cardboard, they're a pain to make and I get a sugar headache afterward. For those of you who also give the plate of sugar cookies a miss when it's passed around at a holiday party, there's a better solution – shortbread.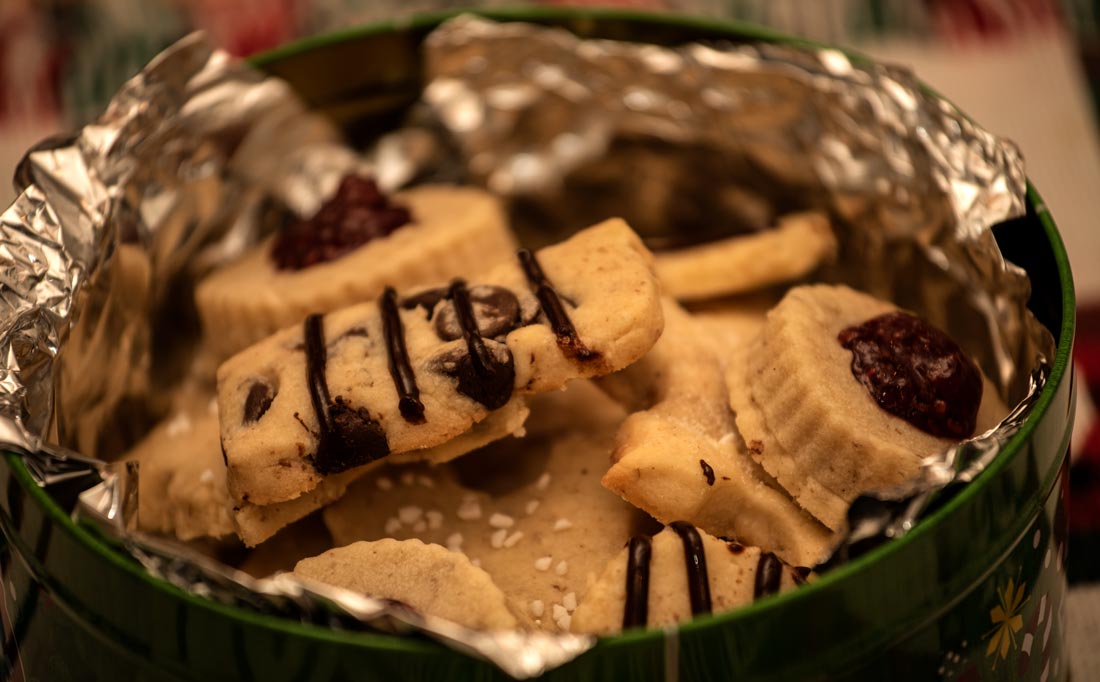 This traditional Scottish cookie is simple to make and you can mold it, cut it out, squeeze it from a tube, stuff it with a variety of flavors and decorate it. It tastes delicious and isn't too sweet.
Shortbread's name has nothing to do with its height. The "short" is a holdover from an archaic meaning of "short" that meant crumbly as opposed to gluten strands in yeast bread, which were long and prevented bread from crumbling so easily.
Shortbread has been traced back to at least the 12th century, but it was popularized and refined by Mary Queen of Scots in the 16th century. The first shortbread recipe was printed in 1736. Shortbread is made at Christmas time in Scotland and some famous Scottish brands of shortbread are exported worldwide.
The key to good shortbread is to bake it for just a few minutes at a low temperature to prevent it from browning. When you take it out of the oven, leave it on the cookie sheet for a few minutes before transferring it to a rack, as it becomes firmer as it cools.
Shortbread typically is made in large or small rounds or in rectangular bars, but I cut it out with cookie cutters in a variety of shapes.
It also is highly moldable. You can use a patterned rolling pin, a fork or cookie mold to make molded cookies.
My mother often made shortbread at Christmas, and the tradition stuck. Now, we make shortbread every year in a variety of shapes and flavors and sometimes decorate the cookies. They are our traditional gift for neighbors and friends, embossed with a pattern based on our home's round door.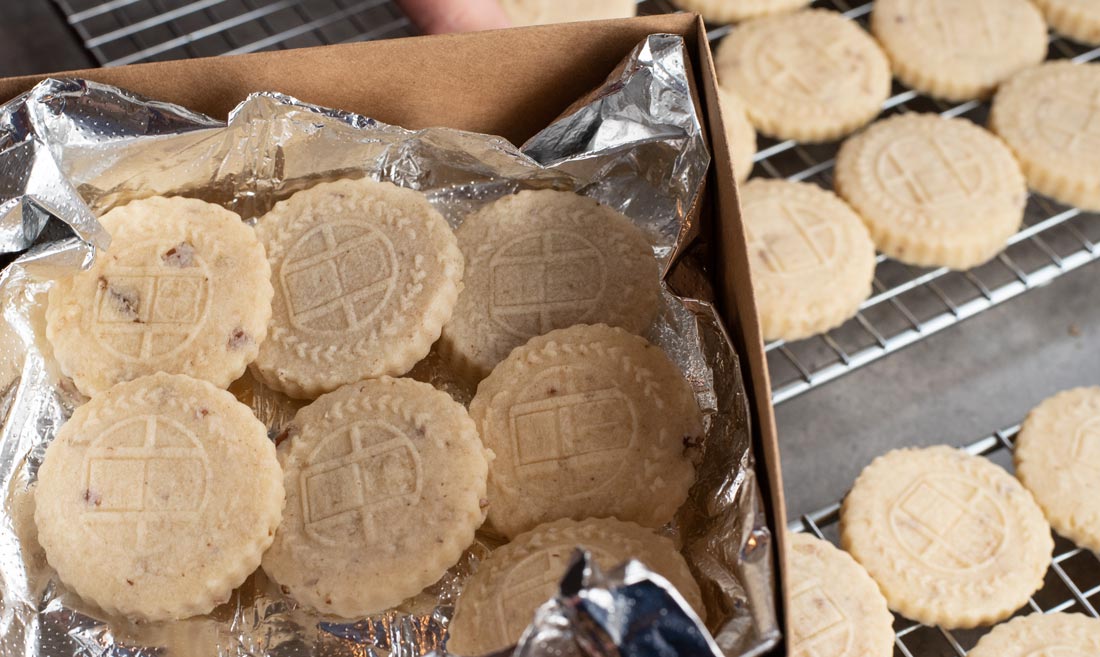 Here's my recipe, along with some variations:
Shortbread
Ingredients
4 cups all-purpose flour
½ tsp. baking powder
¾ tsp. salt
1 lb. unsalted butter
1 cup powdered sugar
½ tsp. vanilla extract
½ cup chopped almonds, pecans or walnuts
Directions
Preheat the oven to 350 degrees F. Combine the flour, baking powder and salt in a bowl and set aside. Beat the butter with a mixer until it is light and fluffy. Add the powdered sugar and beat it in. Beat in the vanilla extract. Add the flour mixture in two additions. Stir until the dough is thick. Stir in the nuts. Turn it out onto a counter and divide into two pieces. Press each piece out into a flat patty an inch thick. Wrap each piece in plastic and chill in the refrigerator for about 30 minutes.
When the dough is chilled, roll it out to 1/4-1/2 inch thick. Use cookie cutters to cut it into the desired shapes and place on a parchment-lined baking sheet. Bake 7-10 minutes or until the bottoms of the cookies are barely golden. Decorate as desired.
Mexican Wedding Cookies: Make the above recipe without the baking powder. After the dough is chilled, form it into 1 1/4-inch balls and place it on the parchment-lined baking sheets. Bake at 400 degrees for 10-12 minutes. When the cookies are still warm, but not hot, remove from the baking sheets and roll them a few at a time in powdered sugar until they are evenly coated. Cool them on racks and then if desired, roll them in powdered sugar again.
Citrus shortbread men: After making the cookies, stir in 2 tbsp. orange or lemon zest. Bake 7-10 minutes. Decorate as desired. You also can add small amounts of spices such as a little bit of rosemary or cinnamon to this recipe. Experiment!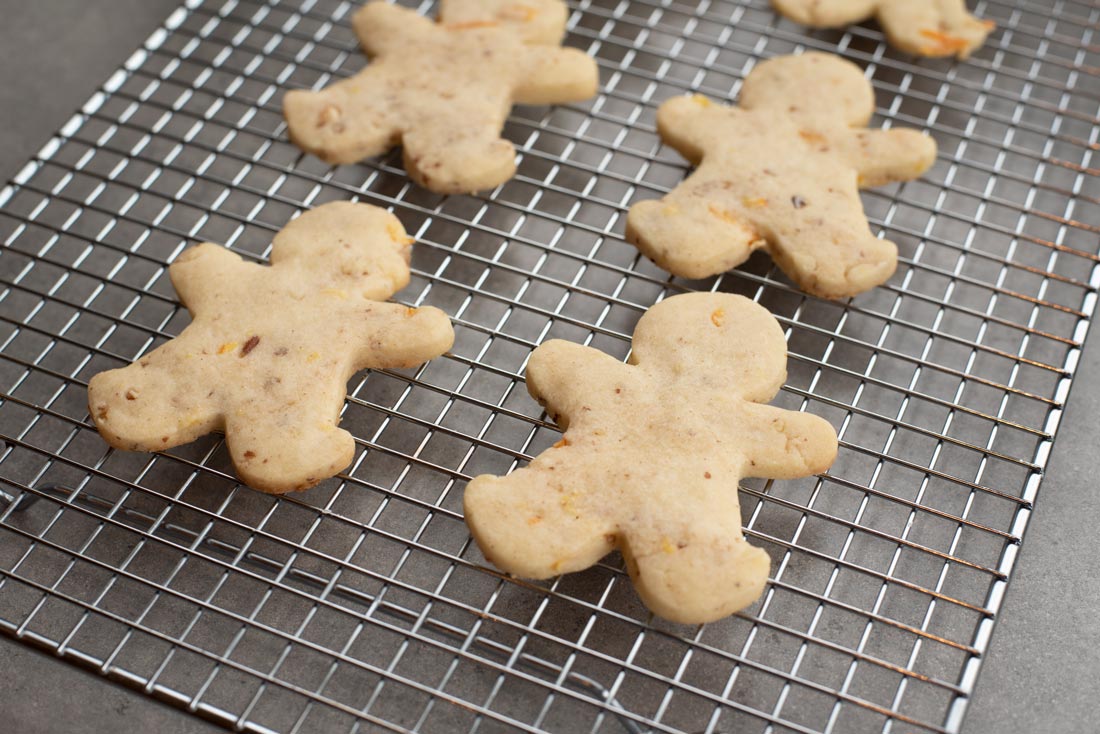 Chocolate chip shortbread bar: Stir ½ cup chocolate cups into the shortbread. Roll it out and cut it into rectangular bars about 2 inches by 1 inch. Bake 7-10 minutes. Cool. Drizzle with melted chocolate.
White chocolate pecan snowflakes: Stir ½ cup white chocolate chips into the shortbread and use pecans for the nuts in it. Roll it out and cut it with a snowflake cookie cutter. Dust with sparkles or a small amount of pearl sugar.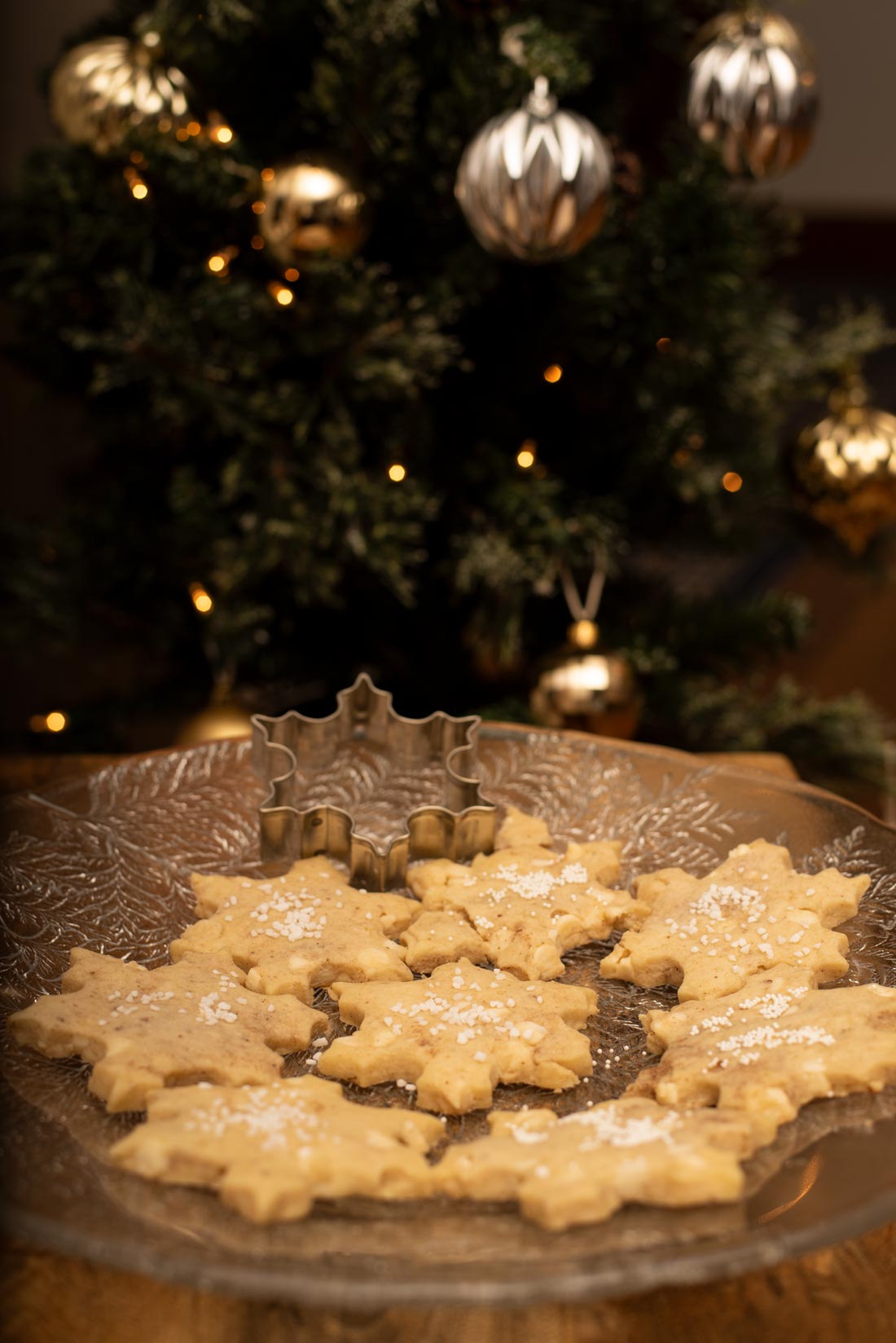 Raspberry shortbread: Roll dough out to ¾ inch thick and cut it with a round cookie cutter. Indent it in the middle with your thumb or cut out a middle indentation with a smaller cookie cutter. Bake for 7-10 minutes. When cool, fill the middle with raspberry jam. This works well with any kind of jam.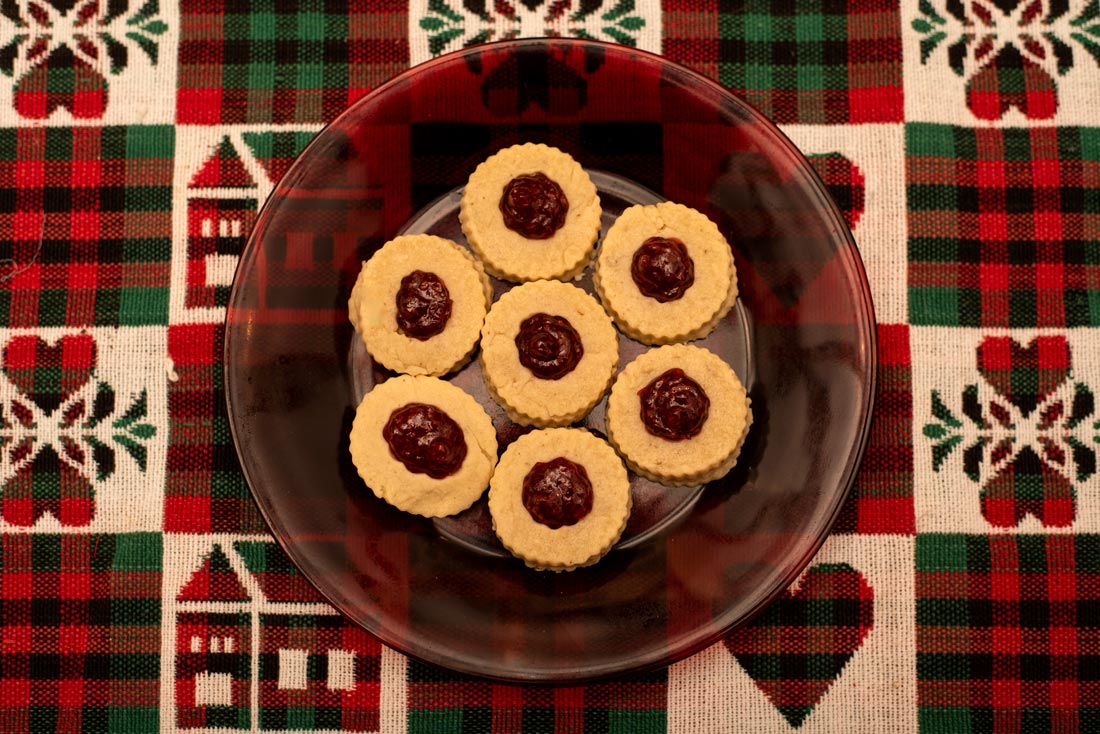 Check out these related items